SmartHat designer can't understand why cyclists don't like his concept
Toby King, the designer of the SmartHat, admits he is puzzled by the negative response to his prototype from cyclists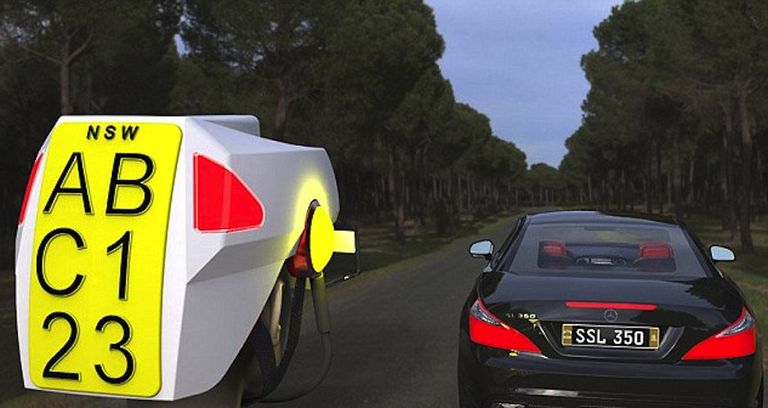 (Image credit: © smarthat.info)
Remember the SmartHat? The helmet with a number plate and a plethora of safety features designed by Australian Toby King?
It's fair to say the idea was met with a good deal of ridicule on the CW social media channels, but the designer can't understand why his idea has not been well received.
King, who admits he rarely cycles himself because it is too dangerous, told SBS Cycling Central that the device is meant for cyclists' safety and therefore is puzzled why riders are not too keen on the idea.
"It's been pretty mixed," he said. "I've had the knee-jerk from cyclists, 'it's horrible', 'we hate it'. But I've also had a lot of people saying this is a really interesting idea - you know - nobody has done a sophisticated safety helmet before, some have said, 'where can I buy it', others have phoned up saying they want to invest in it."
He added: "It is a safety device. It makes other road users understand what cyclists are doing, it allows cyclists to understand what other road users are doing with proximity sensors and mirrors.
"It can only be a good thing. Which is why I'm a bit puzzled by the reaction from cyclists, when I'm going 'it's a safety device - it's for your safety'."
King proposed his idea to Mosman Council after the idea of registering cyclists was raised in Sydney.
But other designers have claimed that King's prototype could cost AUS$3,000 to buy and be 'cumbersome to wear for long periods'.
King insists, however, that he is to start working on prototypes that are smaller than his original idea, but argues that riders shouldn't put a price on preventing head injuries.
"I know people are willing to spend 10-15K on a bicycle," he continued. "What's the value of safety, or saving yourself from trauma to your head?"
"I don't think it will weigh too much either. Our heads, and necks are designed to take quite a load anyway. We've got eight kilograms of weight in bone and brain already."
Helmets "not in the top 10 issues affecting cyclists", says BC policy advisor
In the latest futuristic cycling innovation to come out of Australia, designer Toby King presents a helmet with a number
Cadel Evans joins forces with Oakley and Australian design company 4DESIGN to create a prototype of some handlebars of the