Sombre reaction after rider's death at Tour of Qatar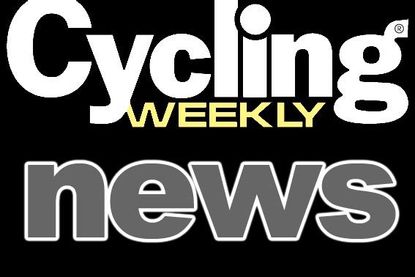 Frederiek Nolf died in his sleep at the Ritz-Carlton hotel in Doha, Qatar, last night.
The 21-year-old Topsport Vlaanderen rider is thought to have suffered a heart attack, but that has not been confirmed. He was due to celebrate his 22nd birthday next week.
Thursday's fifth stage has been cancelled.
The riders have travelled to the start at the Camel Race Track but instead of competing in the scheduled 147.5-kilometre stage that was due to head north to Al Ghuwairiya and Al Khor, they will ride in a procession taking the most direct route to the finish at the Qatar Foundation headquarters to the west of Doha.
Nolf had crossed the line in 90th position at the end of Wednesday's fourth stage.
After hearing the news that the young Belgian had died, the decision was taken to cancel the stage. However, the riders were taken to the start where they took off their helmets and bowed their heads to observe a minute's silence as a mark of respect.
Tomorrow's final stage is expected to take place.
Cycling Weekly's reporter Alasdair Fotheringham spoke to riders and key figures after hearing the news.
Eddy Merckx five-time Tour de France winner
?I heard the news this morning, someone called me to go downstairs, I remember once in a Giro a rider died after a fall, this was not comparable.
?It?s terrible when you lose such a young healthy guy. I don?t know him personally, but I rode with the team together last week."
Roger Hammond Cervélo rider
?It?s terrible. Nobody?s thinking very much about the race. I didn?t know him personally but when something like this happens to somebody in the same race in the same hotel, you can?t really get any closer."
Jeremy Hunt Cervélo rider
?It?s a real tragedy, I just feel awful for his family and his girlfriend They say that tomorrow never comes don?t they ? anything can happen all of a sudden.
?I?ve been at other races where this has happened, like the Tour of Catalonia when [sprinter] Manolo Sanroma died. It?s always terrible.?
Tom Boonen Quick Step rider
"I?m not the right man to talk a lot. It's difficult to know which words I can use to express myself and my sadness, I find it terrible, and we?ll just have to keep going."
Jonny Weltz Garmin DS
"If you crash that?s something different, but this is awful. He?s just died, awful news. No explanation possible, no words to say."
RELATED LINK
Peloton rides in Qatar to honour dead colleague
Thank you for reading 20 articles this month* Join now for unlimited access
Enjoy your first month for just £1 / $1 / €1
*Read 5 free articles per month without a subscription
Join now for unlimited access
Try first month for just £1 / $1 / €1