South Gloucestershire Council 'ignoring' cycling strategy
Cycle campaigner pleads with South Gloucestershire Council to implement existing 19-year-old cycle plan rather than waste money creating a new one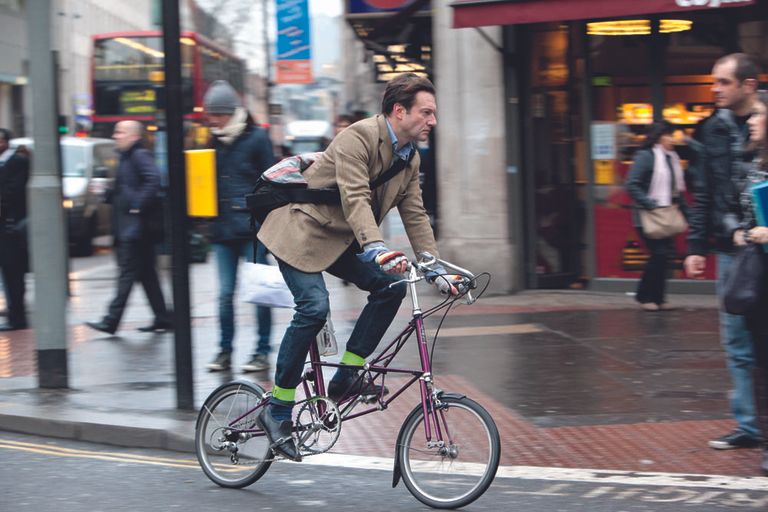 (Image credit: Daniel Gould)
A cycle campaigner has pleaded with a local council to implement their current cycling policies rather than create a new one.
South Gloucestershire Council is developing a new strategy ready by the end of July to improve its cycling infrastructure in the region. Consultation periods with the public would then follow.
The council say that they have commissioned external consultants in collaboration with the South Gloucestershire Cycle Forum to draw up the new strategy.
But Richard Burton, a Green Party member of the forum, is annoyed that the council are not working towards fulfilling their current stated cycling goals.
"The council has ignored… the cycling strategy for the past 19 years, having a new cycling strategy isn't going to cure that," Mr Burton said.
>>> Seven meter Cheltenham cycle lane defended by council
The campaigner added that the council did not seek the views of cyclists prior to the decision, saying, "Not once did they ask cyclists what they thought.
"The fact that they made all the important decisions about this new strategy without bothering to consult us is arrogant and insulting and it's a complete waste of everyone's time, effort and money.
>>> MP slams Government decision to cut cycling budget
"They are solving a problem that doesn't exist and not solving the one that does - their failure for the past 19 years to implement their existing polices.
The council said the new strategy is being devised "with the aim of giving a South Gloucestershire focus to existing cycle polices within the West of England".