Spanish court permits release of Operation Puerto blood bags to Italian Olympic Committee
The names of 26 athletes linked with the scandal could finally be revealed after years of legal battles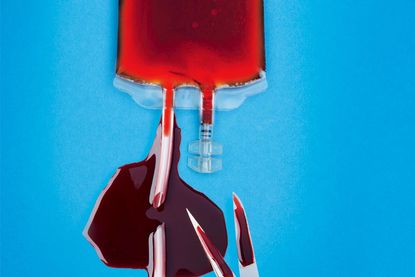 The names of athletes involved linked to Operation Puerto could finally be revealed as a Spanish court has agreed to release blood samples to the Italian Olympic committee.
More than 200 blood bags were seized during the police operation in anti-doping raids in 2006.
Authorities have been embroiled in a two-year legal battle to reveal the names of athletes involved in the case.
According to Spanish newspaper AS, the Spanish Criminal Court has issued an order for the blood bags to be released to the Italian National Olympic Committee (CONI) for analysis to determine the identities of those linked to the case.
Reports say that Spanish doctor Eufemiano Fuentes, a key figure in the scandal, has filed an appeal on the decision to hand over the bags.
The paper also said a court has ordered the destruction of medicines and computer equipment from the investigation as Operation Puerto is wrapped up.
Tests on the samples reveal the blood belongs to 26 men and three women who have not been identified.
Courts had previously ruled that the blood bags could not be handed over to authorities, but in 2016 they were given to anti-doping bodies.
Authorities were able to analyse the samples but a year after the blood was handed over, a court in Madrid ruled that the names of athletes involved could not be revealed.
The blood bags were handed over 10 years after the beginning of Puerto, which meant that no athlete implicated could be sanctioned because of the time limit on disciplinary action set out by WADA.
As well as ordering the release of the blood bags, the judge also acquitted the doctor at the heart of the investigation, Eufemiano Fuentes, and three others involved for crimes against public health.
According to AS, WADA are seeking advice from data protection experts to decide if revealing the athlete's names would infringe their privacy.
The Barcelona Laboratory, where the blood has been stored, have not yet received a request from CONI to hand over the blood.
Operation Puerto was launched in 2006 and centred around Spanish doctor Eufemiano Fuentes.
Big name riders were implication in the scandal, including Alejandro Valvderde, Tyler Hamilton, Ivan Basso, Jan Ullrich, and Frank Schleck.
The names of the 26 men and three women linked to Puerto through the blood bags have not been published due to fear of lawsuits from those involved, AS reports.
Thank you for reading 5 articles this month* Join now for unlimited access
Enjoy your first month for just £1 / $1 / €1
*Read 5 free articles per month without a subscription
Join now for unlimited access
Try first month for just £1 / $1 / €1