Student confident of breaking coast-to-coast record having smashed it in practice run
Engineering student Dean Penfold hopes to smash the coast-to-coast record on March 6 in aid of Raleigh International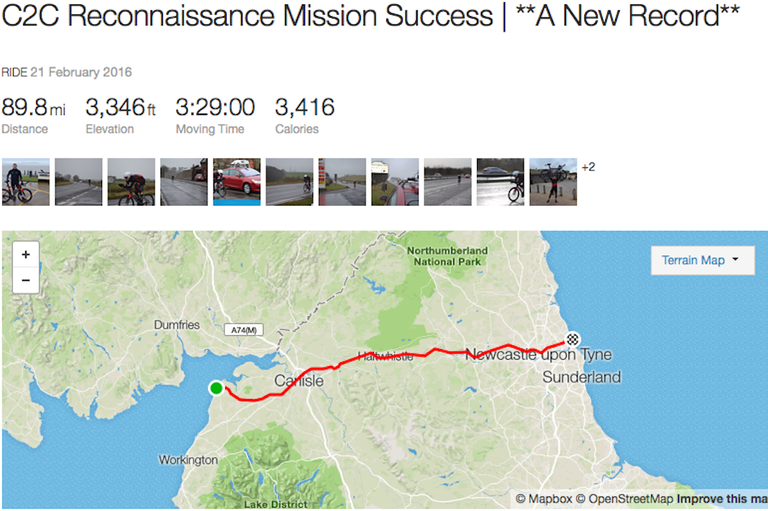 Newcastle University student Dean Penfold will attempt to break the solo coast-to-coast record on March 6, safe in the knowledge that he already has the best time.
The ride, west to east from Silloth in Cumbria to Tynemouth in Tyne and Wear, comes in at just short of 90 miles with the record before February 21 standing at a minute over four hours.
>>> Bruce Berkeley postpones cycling year record attempt
Penfold, a fourth-year student of civil engineering, is raising money for an expedition to rural Borneo to build water and sanitation facilities and educate the isolated community about the importance of good hygiene.
In preparation for his ride on March 6, Penfold did a reconnaissance mission on February 21, completing the 90 miles in just three hours and 29 minutes - knocking over half-an-hour of the previous record.
>>> Record rides: John Woodburn's record breaking End-to-End, 1982
With favourable weather, and maybe a bit of a tail wind, Penfold hopes to knock even more time off the record and raise money for Raleigh International.
Visit the fundraising page here.