T-MOBILE ANNOUNCE MAJOR CHANGES FOR 2007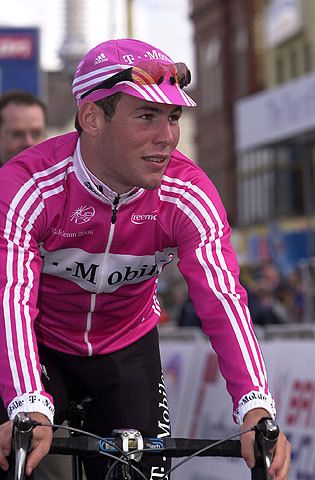 T-Mobile has announced the line-up of the team for 2007, confirming their determination to clean up their act and help support cycling.
In a special press conference in Bonn on Wednesday, new team manager Bob Stapleton announced the major changes and confirmed that T-Mobile will now sponsor the team until 2010.
Under Stapleton?s guidance, the team has been completely overhauled after team leader Jan Ullrich was implicated in ?Operacion Puerto?.
Eleven new riders have joined the team for 2007, with only 16 of the previous team retained. Roger Hammond and talented younger sprinter Mark Cavendish are the two British riders in the new line-up, with Belgium?s Axel Merckx, Austria?s Bernhard Eisel, the USA?s Michael Barry and new under-23 world champion Gerald Ciolek of Germany. Riders retained include Michael Rogers, Scott Davis, Serhiy Honchar and Patrik Sinkewitz.
Chief directeur sportif will be Rolf Aldag with support from Brian Holm, Allan Peiper, Tristan Hoffman and Valerio Piva.
Under the new management team, medical supervision of the riders will be handled by a department at the University of Freiburg. Riders will undergo stricter blood volume and DNA tests designed to ensure they are not using blood doping or transfusions to boost performance.
?All riders know our concept and our rules?, said Aldag, who insists on a clear commitment to the team's principles and strict code of conduct.
In building the foundation of a ?team for the future?, Aldag stresses the importance of the riders? strength of character as well as their athletic potential. ?We need riders with a good heart, a good head and good legs who will work well together as a team.?
Joining the squad for 2007 are: Michael Barry (30/Canada), Mark Cavendish (21/Great Britain), Gerald Ciolek (20/Germany), Bernhard Eisel (25/Austria), Bert Grabsch (30/Germany), Roger Hammond (31/Great Britain), Servais Knaven (35/Netherlands), Axel Merckx (34/Belgium), Aaron Olsen (28/USA), Jacob Piil (33/Denmark) and Marco Pinotti (30/Italy).
Riders retained from 2006 team: Eric Baumann (26/Germany), Lorenzo Bernucci (27/Italy), Scott Davis (27/Australia), Linus Gerdemann (24/Germany), André Greipel (24/Germany), Giuseppe Guerini (36/Italy), Serhiy Honchar (36/Ukraine), Kim Kirchen (28/Luxembourg), Andreas Klier (30), André Korff (33/Germany), Frantisek Rabon, (23/Czech Republic) Stephan Schreck (28/Germany), Patrik Sinkewitz (25/Germany) and Thomas Ziegler (25/Germany).
Thank you for reading 20 articles this month* Join now for unlimited access
Enjoy your first month for just £1 / $1 / €1
*Read 5 free articles per month without a subscription
Join now for unlimited access
Try first month for just £1 / $1 / €1