THE FORMER ITALIAN PRO WHO WON AT HOG HILL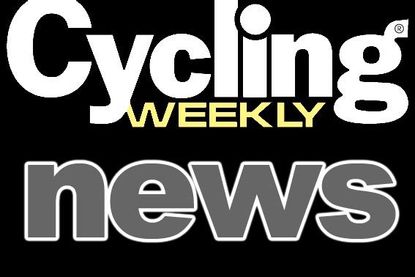 If you?re a third-cat rider who took a bit of a pasting at Hog Hill on Saturday, don?t feel too downhearted. Console yourself with the fact that the guy who won once rode the Giro d?Italia.
Flavio Zappi, 48, won the E/1/2/3 winter series race at Hog Hill in east London, his second victory since returning to cycling in late 2007 after a lay-off of more than 20 years.
The Italian rode as a professional in the early 1980s, wore the king of the mountains jersey in the Giro d?Italia and finished 12th in the 1984 Milan-San Remo Classic, which was won by Francesco Moser, before quitting cycling and concentrating on a career in the catering industry.
Zappi has lived in Oxford since 1997, where he now runs a coffee shop. However, he only got back on his bike in late 2007 when he rescued an old bike from a skip and after a few outings met up with the Oxford University CC for a ride ? although he didn?t reveal his illustrious pedigree first time out.
He was runner-up in his second UK race last summer and now he?s coaching the OUCC riders with the goal of fielding a team in the Premier Calendar this season.
And Zappi plans to ride for them too. Well, if Malcolm Elliott can do it, so can he, Zappi reasons.
Cyclingweekly.co.uk caught up with him this week. Look out for a Ride feature with Flavio in a future issue of Cycling Weekly.
Swipe to scroll horizontally
Tell me about your professional career
I started as a pro at 19, which was too early. But that was the era of Giuseppe Saronni and he?d turned pro at 19 so everyone did it. Now, I know it was a mistake to become professional so early. The team I went to was like being on military service.
What were the highlights?
In 1981 I won a stage of the Giro del Trentino, a stage race just before the Giro d?Italia. I was riding for Hoonved-Botecchia, but I lost the leader?s jersey in the time trial. We won the team time trial at the Giro d?Italia, so it was a very good start to my career. In that Giro I had to stop because I had a problem with my stomach. At the end of the year I had an operation on my tendons and so 1982 was on and off.
In 1983 I started doing well again. I was with a new team [Metauro Mobili, who also had Lucien Van Impe and Johan Van de Velde]. In 1984 I was 12th in Milan-San Remo, I rode Paris-Roubaix, where I was 18th. I was second in the mountains competition in the Giro. Laurent Fignon won the jersey from me on the last day in the mountains, so, that wasn?t too bad.
Why did you decide to stop?
Well, I had a situation with my family. I don?t want to talk too much about it, but drugs were a problem in cycling and I didn?t want to get involved in any of that. It was before EPO, but even then, I knew of people who were taking their plasma out in the winter, putting it in the freezer and then using it before an important race like the Giro so you go like you?ve got a can of oil going through your veins. I didn?t want to get into any of that, so it was easier to stop.
What did you do after that?
I stopped in my early 20s, then I just had a normal life, a nine-to-five job, I smoked, I liked to have a drink. I was in the catering industry, I was a restaurant and hotel manager, I had my own business in Italy. I came to England in 1997 to work as a restaurant manager in Oxford. I settled here, my wife is English.
And in all that time you didn?t cycle?
No. Nothing. After my father died, I thought maybe I should be a bit fitter. It wasn?t that I was worried about it, but I don?t know, something happened in me, I thought I should be more active.
I found a bike in a skip, just a bike for riding around town, and the first day I was on it, I was getting passed by these guys on nice bikes, so I thought ?Okay, I need to get fitter, tomorrow I go on a bigger loop?.
When was that?
That was in 2007. I can remember one day I was out on a ride and I was loving it. I called my son and said ?this feels like when I was training?. Then in town, I saw this kid in Oxford University CC kit, and I thought I?d find out a bit more about them.
I asked if I could meet them, and they said ?sure, come along?. So I went down there with my bike. I was wearing an Oxford United football top, jeans and gym shoes. I was just doing it for fun, but I wanted to see how I could do.
Did you tell the Oxford University riders you?d ridden the Giro d?Italia?
No, I kept that quiet to start with. I could see they were thinking they?d drop me the first time we went up hill, but they didn?t. I lasted 50 miles. They killed each other but not Flavio!
That first ride with them was in November 2007. After that I got more and more serious. I got a proper bike, Lycra, a helmet and shoes. Then I trained more and more with the boys, now I am the Oxford University CC coach.
When did you decide to start racing?
Well, it wasn?t that I decided to race, I just thought ?what will happen to my body after 20 years? Can I take it??
I called British Cycling and said ?hey, I?m 48, can I still do some races?? and they told me that Malcolm Elliott was 48 and he?s still racing.
First, I did all the tests to make sure my heart was fine and that it could take the effort, but I am my own guinea pig. I am learning a lot.
What have you learned so far?
Okay, some of it is genetics, from your mama, but a lot of it is in the brain. I have more passion now than when I was a kid.
When I was pro, I didn?t know anything about my bike. We had mechanics to do all that. Occasionally I?d wash it, but now I am interested in getting my position right, making everything the best it can be.
What were your first races like?
I did a circuit race for second and third category riders in June last year and in a minute I was in the race. It was like there was no 20 year gap. I was in the race again, I knew how to move, how to stay out of the wind, how to make sure I saved energy. A month later I got second place on the same circuit.
My problem was that although I was quite fit, I didn?t have any finish. It wasn?t there, but by racing more I got better and I got some points to move up to first category. I won a race and got second six times last year.
I was lucky enough to know how to race, when to make a move. It?s very windy here so you need to know where to put yourself.
So now you?re passing on your experience to the Oxford University riders?
Yes, I?m loving it. You know, there is some good talent in this country, and that could really improve with coaching. If you can get British riders to the top of the world on the track, you can do it on the road.
Part of the problem is that there isn?t the structure of coaching. In Italy, every village has an old man who knows a little bit and can pass on the skills to the kids, then they move on to clubs where there is more knowledge.
Here I found there were four or five talented kids in my area all five minutes from each other, but they?d never met each other. They were all strong, passionate about cycling, but they mostly trained on their own. There aren?t the older people to teach them what to do, how to train, how to race, when to eat in a race.
There aren?t long climbs in Britain, but so what? Eddy Merckx lived in Belgium and there aren?t long climbs there either.
The Oxford University guys are all students in their early 20s and I am enjoying it so much.
What?s your plan for this season?
We want to put together an Oxford University team for the Premier Calendar races. To start with the goal is to get a team together and go there and not get dropped, then to keep improving.
Will you be racing?
Yes, I?ll coach and race. We?ll go there, be careful, observe and race and learn all at the same time.
What were you doing at Hog Hill?
That?s really only our preparation race. We?re trying to get stronger in time for the first Premier Calendar races in March. We?ll do the Perf?s Pedal Race in February but Hog Hill is perfect for getting a bit of race speed.
What do you think of the Hog Hill circuit?
It?s a great location and a great place to race. To me it?s more like a little road race than a criterium, which is good for me. It?s been very well designed, with the little climb to the finish line. It?s a great place for kids to learn to race, and the facilities are fantastic too.
What else do you do?
I?ve got a café in Oxford called Zappi?s. It?s a great place for cyclists. I make the best panini in town, drop in some time.
Thank you for reading 10 articles this month* Join now for unlimited access
Enjoy your first month for just £1 / $1 / €1
*Read 5 free articles per month without a subscription
Join now for unlimited access
Try first month for just £1 / $1 / €1
Sports journalist Lionel Birnie has written professionally for Sunday Times, Procycling and of course Cycling Weekly. He is also an author, publisher, and co-founder of The Cycling Podcast. His first experience covering the Tour de France came in 1999, and he has presented The Cycling Podcast with Richard Moore and Daniel Friebe since 2013. He founded Peloton Publishing in 2010 and has ghostwritten and published the autobiography of Sean Kelly, as well as a number of other sports icons.