Nine things to do on your bike this weekend
We give you some autumnal activities to mix up your cycling weekend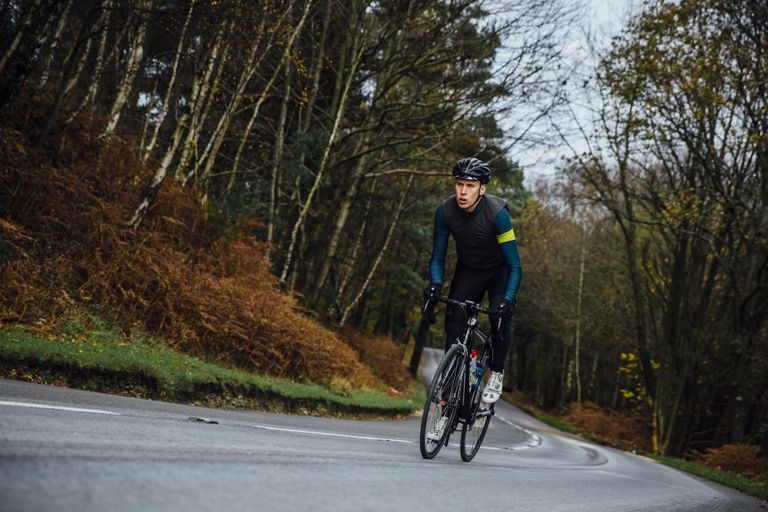 (Image credit: Daniel Gould)
This is the one time of year where us cyclists can chill out a bit. Of course we still want to ride our bikes, but with the road season still a long way away, we don't have to do it everyday, and we don't have to subject ourselves to any painful training.
So if you want to mix up your weekend both on and off the bike, here are a few things you can do.
1. Find some new routes
You know that three hour loop you and your mates do every Saturday? Well you must be getting pretty bored of it by now.
With a long winter ahead and no serious training to do just yet, there's no excuse not to head out and explore some new roads, especially with online tools such as Strava's route builder helping to make sure you don't get lost.
2. Ditch the data
If you're confident that you know where you're going, now is the perfect time of year to ditch the Garmin and go data-less for a ride or two, letting you enjoy your late autumn surroundings, and feel the lactic acid in your legs without worrying about heart rate or power.
>>> Should you always ride with data?
3. Fit those mudguards
We're sorry to break it to you, but it's not summer any more. That means it's time to convert your bike into a winter bike, fitting mudguards to make sure you stay nice and dry on wet roads, and your bike stays protected too.
>>> Do you really need mudguards?
4. Wrap some fresh bar tape
You know that white bar tape that you fitted back in May? Well, we hate to break it to you, but it's looking a bit grubby, and is only going to get worse.
>>> The best handlebar tape, and how to wrap it (video)
Treat yourself to a practical roll of new black bar tape, just make sure that it offers good grip for wet weather.
5. Dig out the turbo trainer
Have you looked at the weather this weekend? Looks pretty grim doesn't it. Well if you don't fancy digging out your waterproof and donning you're overshoes, how about getting the turbo trainer down from out of the loft and doing a short spin in the warmth of your own home.
Watch: Dos and don'ts of winter training
6. Get some new winter kit
If you decided to disregard the previous piece of advice, went out in some horrible weather, and found that your winter kit wasn't quite what it used to be, then maybe a bit of retail therapy is in order.
>>> 15 cold weather clothing deals to get you ready for winter
Spending hundreds of pounds on jackets, tights, and gloves might be painful at the time, but it will certainly be worth it come January.
7. Watch a cyclocross race
If you fancy seeing other people suffer rather than suffering yourself, then there's no better place to do it than a cyclocross race.
Head to the British Cycling events page to find your nearest, just bear in mind that it's going to be muddy, so don't forget wellies.
8. Work out a training plan
It may seem a long way off, but before you know it your first 2017 events will soon be just around the corner, making you resort to panic training.
>>> Cycling training plans: get fitter, ride faster, go further
Don't let that happen, and take Saturday afternoon to sketch out a training plan for the coming months to make sure you're not left languishing behind come spring.
9. Plan your next bike
Everyone knows that the ideal number of bikes to have in the garage is n+1 (where n is the number of bikes currently owned), so a wet weekend is the perfect time to plan the next addition to the fleet.
Whether it's a cyclocross bike, or a flashy aero bike, you need to know now how much you need to save up.