TRACK WORLD CHAMPS ON BBC TV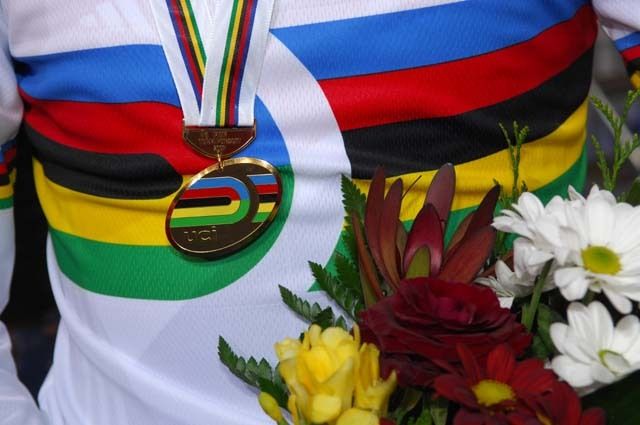 The BBC have announced a full schedule of television coverage for next month's UCI Track World Championships at the National Cycling Centre in Manchester (March 26-30, 2008).
Live evening coverage on BBC1 and BBC2 is supplemented by further coverage on interactive digital channel BBCi, plus edited highlights on BBC2 later the same night. The full schedule is below.
If you want to view the event in person rather than watching it on the box, tickets can be bought via the official event website or by ringing the ticket sales hotline 0871 230 2621 (if calling from the UK) or +44 208 616 5114 (international). Demand for tickets has been so high that Saturday night is now completely sold out.
TRACK WORLD CHAMPIONSHIPS: BBC COVERAGE
Wednesday March 26
LIVE BBC2 19.00-20.00
LIVE BBCi 20.00-22.00
HIGHLIGHTS BBC2 23.20-24.20
Thursday March 27
LIVE BBC2 19.00-20.00
LIVE BBCi 20.00-22.00
HIGHLIGHTS BBC2 23.20-24.00
Friday March 28
LIVE BBC2 19.00-20.00
LIVE BBCi 20.00-22.00
HIGHLIGHTS BBC2 23.20-24.00
Saturday March 29
LIVE BBC1 13.00-16.30
Sunday March 30
LIVE BBC2 15.30-18.00
EXTERNAL LINKS
Manchester Track World Championships official website: includes ticket information, race schedule and more
RELATED LINKS
Saturday night fever at Manchester