UCI report condemns AFLD over Tour de France procedures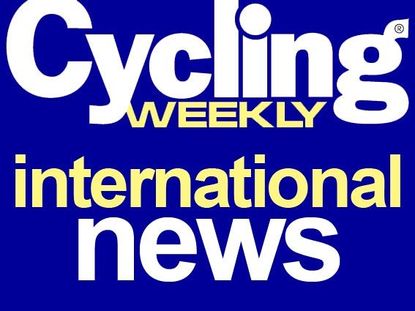 Cycling's world governing body the Union Cycliste International (UCI) has heavily criticised the French Anti-Doping Agency (AFLD) for its public comments concerning anti-doping activities at this year's Tour de France, and has called in to question the French agency's ability to effectively carry out anti-doping procedures.
The 12-page UCI report was sent to the World Anti-Doping Authority (WADA) yesterday and sees the UCI defend itself against each of the AFLD's accusations and questions the motivation behind AFLD President Pierre Bordry's public outburst in early October.
Among Bordry's most serious claims was that Astana was given preferential treatment by UCI Doping Control Officers (DCOs) during this year's Tour de France.
Bordry had actually raised this issue with the UCI during the Tour, and, according to this latest UCI report, it was immediately investigated. The report says; "Now that the Tour is over, it is even more evident that Astana received absolutely no special treatment, except in the sense of their riders being subject to considerably more doping controls than other riders."
"Astana riders, who compromised 5% of the total number of participants, were subjected to 81 anti-doping tests, or over 10% of the total tests conducted. In fact the top individual Astana riders received more than three times the number of tests of most other riders in the race."
The AFLD had levelled further accusations at the UCI over their dealings with Astana during the Tour, saying that the riders were tested 45 minutes late on the morning on July 11 and that they weren't tested at all on July 25.
While the UCI admits both these episodes did take place, they say Bordry's statement misrepresents the facts. Both events were caused by either long transfers or heavy traffic conditions, and that AFLD doctors were present on both occasions and made the decisions alongside the UCI DCOs.
The damning report goes on to criticise the AFLD, saying they only managed to conduct 13 out of competition tests before the Tour despite the UCI providing them with Whereabouts information of the teams who were in France. What's more, six of those tests were on French riders who the AFLD has access to all year while five of the tests were rendered useless after the AFLD sent samples to the laboratory along with full names and details of the riders.
Under WADA regulations, the anonymity of the samples is a fundamental principle of anti-doping.
The UCI also claims that at least three major International Federations have experienced significant problems when working with AFLD.
Related links
CW exclusive - McQuaid slams AFLD as UCI respond to Tour de France accusations
Thank you for reading 20 articles this month* Join now for unlimited access
Enjoy your first month for just £1 / $1 / €1
*Read 5 free articles per month without a subscription
Join now for unlimited access
Try first month for just £1 / $1 / €1