The weather at Dwars door West-Vlaanderen looks absolutely grim
Dwars door West-Vlaanderen is taking place in sleet, high winds and with a temperature feel of -2.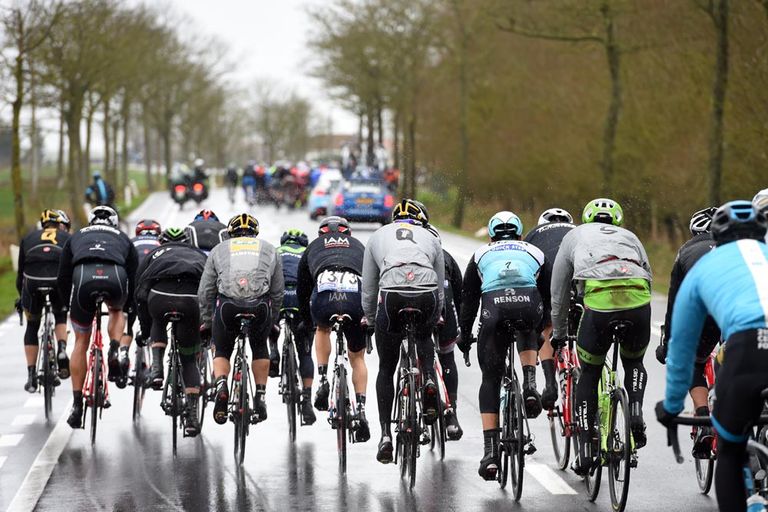 (Image credit: Watson)
Following Wednesday's weather-affected La Samyn, riders at today's Dwars door West-Vlaanderen are dealing with much more of the same: torrential rain and high winds.
Former Quick-Step rider and now of Wanty-Groupe Gobert Guillaume Van Keirsbulck won La Samyn in the week, but if the Belgian was hoping for kinder conditions in today's race in West Flanders, then he will be sorely disappointed.
The wind has not abated - averaging close to 25mph - and the wet weather has not relented, with the grey skies unleashing a deluge of rain and sleet. To make matters worse for the riders, the temperature of 6-8°C actually feels like -2°C.
After just 30 minutes of racing the conditions had already taken its toll, splitting the field into four separate echelons.
Videos on Twitter show just how foul the weather was during the sign-on.
The weather, admittedly, makes it more exciting for the fans. Eurosport Player are showing live coverage of the race from 2.40pm.