Max Sciandri proposed as new Italian national coach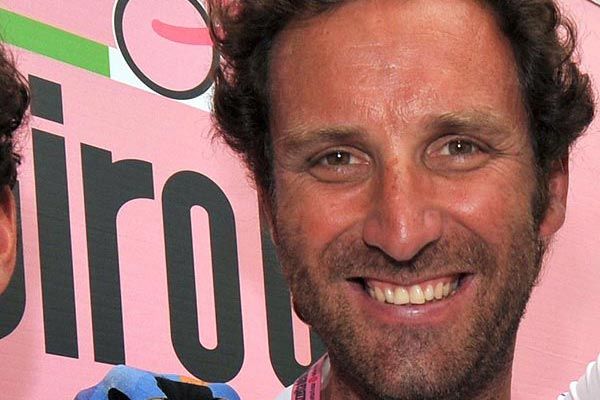 Max Sciandri, after working with the British team and BMC Racing, may soon head Italy's famous squadra azzurra. Current coach, Paolo Bettini proposed he take over as part of sweeping changes that will depend on the federation's January 12 elections.
"I proposed Maximilian Sciandri as the new DS to [federation president] Renato Di Rocco," Bettini told Italian daily, La Gazzetta dello Sport last week. "Max was the man that developed [Mark] Cavendish. In the last years he created a British phenomenon on the road, he opened up a base in Tuscany, his mission is to work with the youngsters."
Sciandri helped create the Great Britain base in Quarrata, near Florence and helped develop riders like Cavendish and Geraint Thomas. He left the role in late 2010, and now works with young stars like Taylor Phinney as one of BMC Racing's sports directors.
He just signed a new three-year deal with BMC Racing, but Bettini believes he can combine the role with directing the Italian team.
Bettini won two world titles in 2006 and 2007 and took over the Italian team in 2010. He became team sports director by chance when Franco Ballerini died earlier in the year in a rally car race. Over the three years, he changed the squadra azzurra to a "green team" thanks to a new rule that bans cyclists who have served doping bans of more than six months.
Bettini's plan is to transition into a manager role.
"We need a good and coherent team. I dream of a team Italy based on a manager and specialists, without walls between the professionals, women and juniors," Bettini (pictured) said.
"I'm making myself available for the youngsters. I'll talk to the teams, the regional committees and sponsors. There are a lot of great [junior team] directors out there, but they want help.
"We are going to create a system, team Italy. We just need this trigger, this fuse. I'm ready."
In addition to Sciandri, Bettini proposed other changes: current BMC Racing pro, Marco Pinotti to head time trial development, women's coach Dino Salvoldi to expand his work with the men's teams and Gianluigi Stanga to help manage.
The changes depend largely on the Italian cycling federation (FCI) elections on Saturday. Current president, Di Rocco is running for re-election and is the favourite to win. If he wins, Bettini could implement his plan and Sciandri could become head of one of the most respected national teams.
This year's World Championships course, based around Florence, runs through Sciandri's back yard. It would be his chance to create a winning team and position himself with the great directors like Ballerini and Alfredo Martini.
Related links
Sciandri from British Academy to Phinney
October 2010: Sciandri leaves British Cycling for BMC team