MIPS sales fall of 32% blamed on slow bike helmet demand
Net sales decline primarily because of weak demand in bike sub-category, according to helmet technology company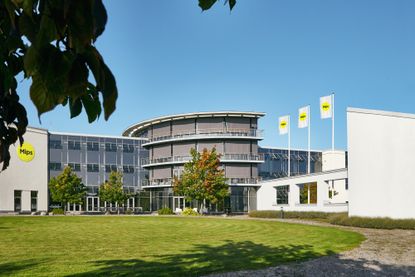 (Image credit: MIPS)
The helmet technology company MIPS has reported a 32% fall in net sales in the three months between July and the end of September, compared with the same period in 2022.
The company said the fall was due to a "continued soft demand" in the cycling market.

Net sales for the Swedish company for the quarter were SEK 77 million ($6.9 million / £5,691,660) compared with SEK 113 million ($10,101,168 / £8,320,585) at the same point last year.

Net sales in the sport category, which includes bike helmets, declined 29% for the period, compared with the same period last year.

Max Strandwitz, MIPS president and CEO, said that despite the fall the company "remains confident" about its "long term growth opportunities in the bike sub-category" once the market begins to balance out following wild fluctuations induced by the Covid pandemic.
He said: "When we analyse data from our major bike channels, we see that despite the impact of inventory corrections, we successfully continued to take market share and increase market penetration of helmet models with MIPS' safety system."
Strandwitz added that MIPS expects a strong winter ski helmet season in North America this year. He said that this was due to an increase in pre-season orders compared to 2022.
Elsewhere, the company's motorcycle category was worse hit and experienced a 68% dip in net sales.

Strandwitz added: "We remain positive about the Motorcycle category but at the same time need to increase the number of activities, mainly in the on-road motorcycle helmets sub-category, to ensure we achieve our long-term plan for the Motorcycle category."
In early September MIPS looked to broaden its appeal and acquired 25% of sensor technology company Quintessential Design Inc.
Quintessential Design's technology could provide MIPS users with the addition of an emergency response function, as well as data in the event of a crash, which can be used to determine the cause of an incident and even help to inform treatment.

Strandwitz said that the investment was "an important step in delivering MIPS' vision, ambition and strategy".
Thank you for reading 20 articles this month* Join now for unlimited access
Enjoy your first month for just £1 / $1 / €1
*Read 5 free articles per month without a subscription
Join now for unlimited access
Try first month for just £1 / $1 / €1