Oakley cut ties with Armstrong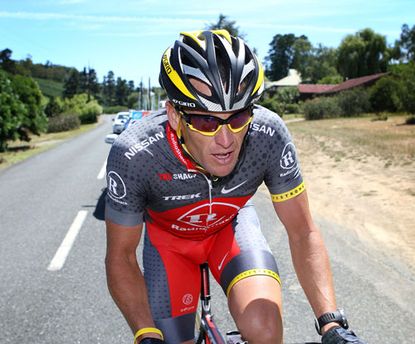 Sports apparel giant Oakley has dumped Lance Armstrong in the wake of the International Cycling Union's decision to ratify sanctions that saw the American stripped of his seven Tour de France titles and issued a lifetime ban from the sport.
Oakley will continue to support the Livestrong Foundation, which Armstrong stepped down as chairman of last week, but will no longer continue its personal sponsorship, joining a long list of companies, including Nike, to cut ties.
"Based on UCI's decision today and the overwhelming evidence that USADA presented, Oakley has severed its longstanding relationship with Lance Armstrong, effective immediately," it announced in a statement.
"When Lance joined our family many years ago, he was a symbol of possibility. We are deeply saddened by the outcome, but look forward with hope to athletes and teams of the future who will rekindle that inspiration by racing clean, fair and honest.
"We believe the Livestrong Foundation has been a positive force in the lives of many affected by cancer and, at this time, Oakley will continue to support its noble goals."
The UCI today ratified the US Anti-Doping Agency's (USADA) sanctions on Armstrong, which annul all of his results from August 1, 1998 onwards, for doping. USADA's ruling stemmed from Armstrong's involvement with the US Postal Service team in what the body described as " the most sophisticated, professionalised and successful doping program that sport has ever seen".
Related links
UCI accepts USADA ruling and strips Armstrong of Tour titles
Thank you for reading 20 articles this month* Join now for unlimited access
Enjoy your first month for just £1 / $1 / €1
*Read 5 free articles per month without a subscription
Join now for unlimited access
Try first month for just £1 / $1 / €1