Cervelo S5 revealed as the best-selling bike on eBay
Exclusive aero bike is the top-selling bike on eBay over the last month, with cycling section going from strength to strength.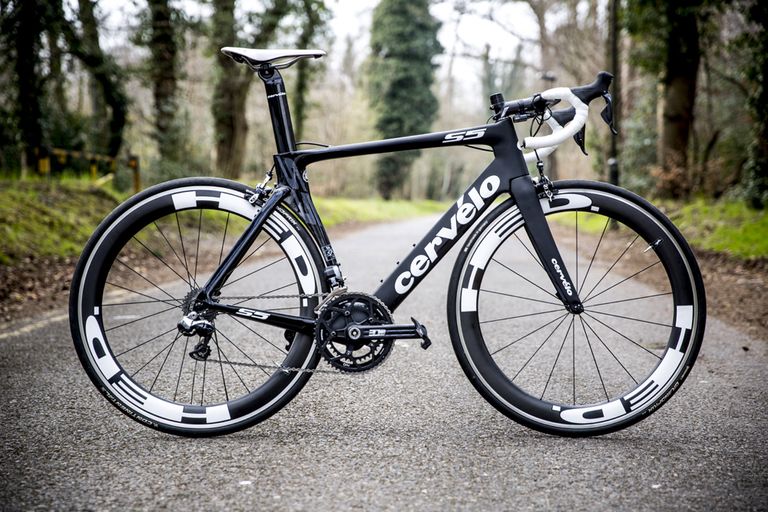 You might think of eBay as a place to pick up bargains on the odd component here or there, or perhaps even look for a second hand frame to use as a winter training bike, but it seems that more and more of us are looking to the online marketplace to pick up a deal on top-end models.
The Cervelo S5 might start at only a little under £4000, but this hasn't stopped it being the top selling bike on eBay over the last month, perhaps spurred on by people looking to get their hands on heavily discounted models of the previous incarnation of the S5 with the new one now available.
>>> Chearp Chinese carbon imports: are they worth the risk?
The rest of the top 10 is a little more in traditional eBay territory. Among the smattering on mountain bikes (we'll leave it to MBR to comment on those), the Scott Foil 30 and the Merida Ride Carbon 94 are both a couple of years old and sit comfortably in the "first road bike" territory, just north of £1000. The Pinarello Angliru is a little older and a little cheaper, with framesets being available to buy for less than £200.
>>> Cervelo Bikes: S-Series, R-Series, P-Series, T-Series and C-Series explained
And finally, coming in at number 8, a fold up electric bike. We weren't actually aware that there was such a thing (or that it was in such high demand!), but will certainly be looking to get one in for test to cater for the demands of slightly lazy commuters as soon as possible...
eBay's cycling section certainly seems to be going from strength to strength, with more than 775,000 cycling listings currently on the site, and over 21,000 bike-related products sold every day.
The top 10 best-selling bikes on eBay
1. Cervelo S5
2. Merida Ride Carbon 94
3. Pinarello Angliru
4. Cannondale SL3 MTB Hardtail
5. Claud Butler Road Bike 53 CM frame
6. Scott Foil 30
7. Scott 2011 Scale 80 MTB
8. E-GO Fold Up Electric Bike
9. Trek Superfly Carbon 29-er Pro Race
10. Carrera Vengeance Ladies MTB
Just Landed: the new Cervelo S5