New Strava Premium perks offer free insurance cover for riders
Strava Premium members will receive new perks that will include industry savings and free Sundays Insurance cover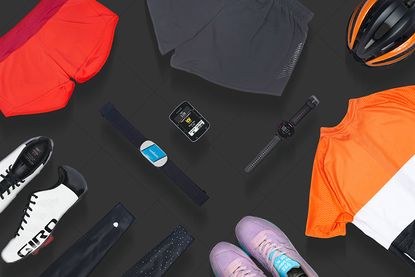 Strava Premium users of the popular cycling community platform Strava will be able to enjoy new 'perks', which Strava says will be in excess of the cost of its annual membership.
>>> Buyer's guide: Best cycle computers
As of this week, discounts and freebies from Wiggle and Science in Sport are on the perks list, as well as a two-month Audible free trial that includes three audiobooks of your choice.
Most notable though, is the insurance cover from Sundays Insurance that will cover any accidental phone or GPS damage (whilst using Strava), including taxi reimbursement for any mechanical failings whilst out on a ride. This will also include further discounts on bike, travel life and health insurance.
This insurance will cover Strava Premium members in the UK, USA and Australia.
These new features can be seen now via the new perks portal shown here and will include deals for both runners and cyclists alike.
Currently Strava Premium membership will cost you £5.99 monthly or £44.99 annually.
David Lorsch, VP Strategy & Business Development at Strava says Premium is the best way to get the most out of Strava.
"We're committed to continually developing new features as well as introducing these new perks for athletes."
"Premium is our all-out effort to keep athletes safe, improve their performance, and to make every activity as enjoyable as possible; we've carefully selected partners and providers who share this same ethos."
With the new perks Strava says that the Premium service is now a more complete package for athletes of all abilities to make the most of their sport. You'll still be able to utilise its workout analysis, race analysis, create custom goals and training plans, see live segments on the go and live performance data.
Strava Premium also has Beacon, which is a real-time location feature with select safety contacts that can be shared between friends.
Thank you for reading 20 articles this month* Join now for unlimited access
Enjoy your first month for just £1 / $1 / €1
*Read 5 free articles per month without a subscription
Join now for unlimited access
Try first month for just £1 / $1 / €1