Rapha reveals its first performance sunglasses, and they're not quite as pricey as you might expect
Rapha Pro Team Flyweight sunglasses available to buy for £140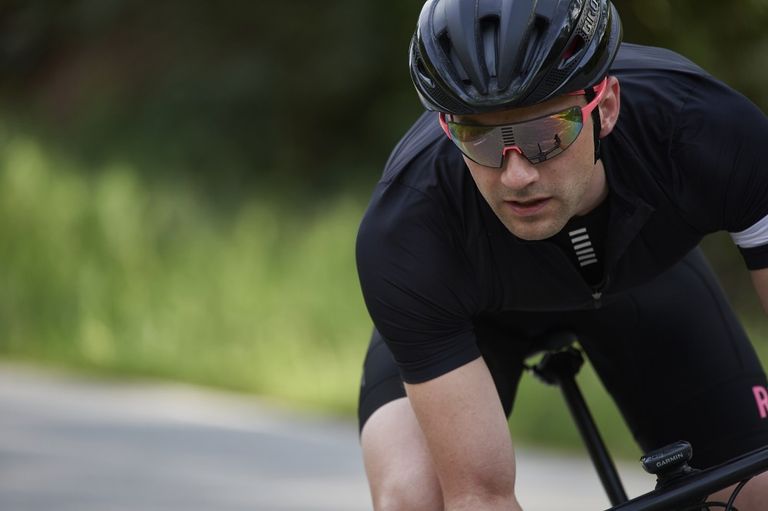 Good news Rapha fans, you're now one step closer to being able to fully kit yourself out from head to toe in your favourite brand, as the company has just launched its first performance cycling sunglasses, the Rapha Pro Team Flyweight sunglasses. All that's needed now is a Rapha helmet and the look will be complete.
>> Inside Rapha: is it just branding or a British success story?
But back to those sunglasses. As you can guess from the name they have a minimalist, frameless look that is designed to make sure that they trouble the scales as little as possible. In fact, Rapha claims that they weigh just 25g, which would put them among the very lightest sunglasses currently on the market.
Watch: our favourite products from May
There is also no expense spared with the lens that comes from German optical experts Carl Zeiss, with a bronze mirror lens coming as standard, which has a hydrophobic and oleophobic coating, a mirrored finish to reduce glare, and is also claimed to be impact resistance. There are also four different lens options which are available to buy seperately.
>>> Buyer's guide to summer cycling clothing
As for the price, the Rapha Pro Team Flyweight sunglasses will set you back £140, with additional lenses priced at £80 each. Now, of course that's a lot of money, but when we got the press release, we have to admit that we were expecting worse, maybe something along the lines of the £290 shades that Assos launched a few years back. Instead these sunglasses are actually cheaper than the Radar EVs and Jawbreakers that sit at the top of the Oakley range.