Stages M50 Dash computer is now available to buy
Best known for its power meters, Stages has announced the sale of its M50 GPS computers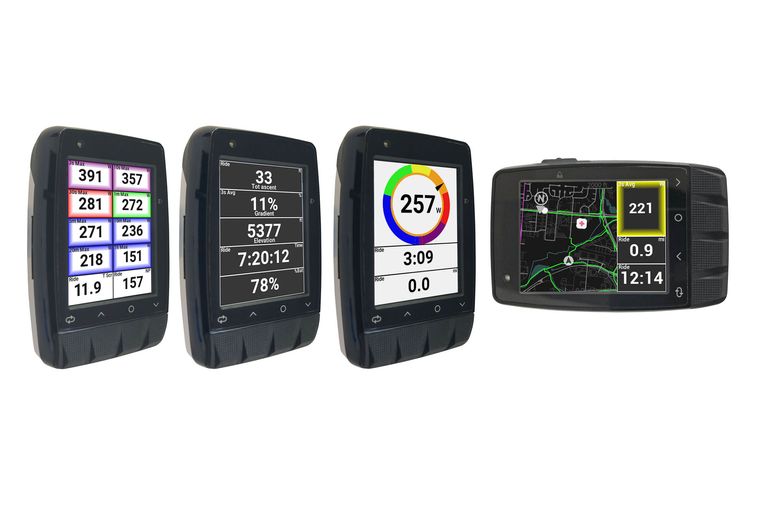 Stages launches the sale of its M50 Dash cycling computer, with an RRP of £209, close to a year after it announced its initial release.
According to Stages, the M50 weighs a claimed 95g, is 73mm x 53mm and has a 240 x 320 pixel, high resolution 'EverBright' 2.2 inch colour display which offers the user control over brightness and Night Mode. Battery life is a claimed 12.5 hours of real time use.
The Dash M50 will come with an alloy mount for a more robust interface to the bars. The mount is also designed so that it can work both as an out front mount and stem top as well as mounting to aero bars.
Both Dash models feature GPS-based mapping functionality, including base maps. Stages has developed its own custom map format to emphasise cycling routes, rather than use maps designed for cars. You can download additional maps free of charge.
Stages includes a route builder in its Link app and is capable of turn-by-turn navigation as well as audio prompts. There are multiple route import formats including .FIT, .TCX and .GPX, as well as configurable screen displays with pan and zoom functionality. Control is via four buttons below the display and a fifth on the side of the case, or you can use the Stages app to control and configure both unit.
The Link app also includes compatibility with Strava, Training Peaks and other third party apps.
Watch: Buyer's guide to bike computers
>>> The best cycle computers for 2018: a buyer's guide
The Dash M50 will also support workouts and more can be added via .FIT files as well as the Stages Link app. Stages says it has advanced power metrics (it's compatible with Stages power meters as well as all other meters on the market) and is capable of estimating FTP and heart rate zones. A Training Calendar is available for free from the Stages Link app.
>>> Power meters: everything you need to know
There's ANT+ and Bluetooth connectivity built in. Like the Lezyne Mega GPS, you can set your screens up either landscape or portrait and it has custom screen layouts as well as up to 12 data fields per screen.
For more information on the Dash M50 visit Saddleback.co.uk
Stages also says the L10 and the L50 - the two computers launched at the same time as the M50 - will go on sale soon costing £129 and £269 respectively.
The entry-level Dash L10 should come with a monochrome screen and basic course tracking. It was priced at £135, with a weight of 102g and Stages said it had up to 30 hours battery life.
The company also announced the larger L50 last year, weighing a claimed 110g, with a 85mm x 58mm format and 16GB of memory. According to Stages, the colour screen is 2.7 inches diagonal and its resolution is 240 x 400 pixels. Stages claims 18 hours battery life.