Ribble's January sale: Bikes, components and clothing on the cheap
The January sales have arrived and there are plenty of great deals to be had on bikes, clothing, and equipment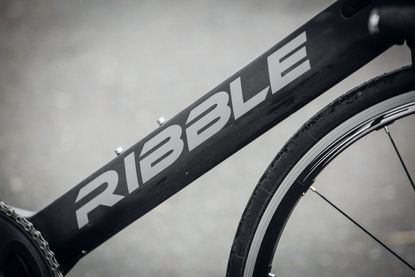 (Image credit: chris catchpole)
If your bank account isn't completely empty after Christmas and New Year, then there are plenty of deals around on bikes, clothing, components and accessories in the January sales.
It's a great time of year to be looking to buy new kit. With 2017 products now available, everyone is desperate to get rid of their 2016 stock, even if the only thing that has been updated for this year is the choice of colours.
Ribble has just announced a massive January sale across loads of its lines, including on bikes, components and kit. It's the perfect time to bag a bargain.
January bike sales
Ribble 2016 Ultralite Tiagra 4700 for £599
The Ribble Ultralite Tiagra 4700 could be the perfect upgrade for a budding road racer.
Likewise, it could be the perfect crit bike for those don't want to wreck their carbon frame.
It pairs Shimano's Tiagra groupset with a more racey position. While it might be stretched out, those who have used it say it's still comfortable for those longer rides.
Buy now: Ribble 2016 Ultralite Tiagra 4700 from Ribble for £599
Ribble 2016 Gran Fondo 5800
The Gran Fondo was billed as Ribble's sportive bike. It's perfect for those who don't want to be stretched out in a racing position but want to eat up the miles.
Just because it's relaxed, doesn't mean it's not fast. It's a full carbon frame complete with a carbon fork.
Buy now: Ribble 2016 Gran Fondo from Ribble for £879
Ribble 2016 R872 5800 for £949
>>> Ribble updates the R872 for 2017
With a full carbon fibre frame and fork the R872 is a bit of a whippet – especially up the hills.
The Shimano Sora drive chain adds reliability, as does the Rodi Airline wheelset.
Buy now: Ribble R872 from Ribble for £949
Continental GP4000S II Folding Tyre
When we had the Continental GP4000S in for review we were dead impressed.
We found the tyre came with great grip and good protection. Being a racing tyre we thought that it might be a little unprotected but we had no issues with punctures.
Whether you run it right away or keep it as a hidden weapon for your summer racing, the Continental GP4000s is a must have.
Buy now: Continental GP4000s II from Ribble for £29.98
Shimano Ultegra 6800 brake set
If you're looking to upgrade your stoppers then there's no reason to look further than these Shimano Ultegra brakes.
Shimano are big advocates of 'trickle down' technology. Basically, they will always introduce their top of the range tech at a lower price point – which is now even lower thanks to the 25% discount.
Buy now: Shimano Ultegra 6800 brake set from Ribble for £82.60 (down from £109.99)
Giro Synthe helmet for £134.97
Having had the Giro Synthe in for review, we're big fans.
We found it to be comfortable and lightweight, while the RocLoc adustment tool makes finding the right fit a cinch.
In total, we found it to be the ultimate aero road helmet.
Buy now: Giro Synthe from Ribble for £134.97 (down from £224)
Rodi Airline Evo Disc clincher wheelset
A cheaper pair of wheels for those looking to make the jump to disc brakes.
>>> Seven essential things to look for when buying new wheels
Also, because they won't break the bank they're good winter wheels. Especially with the added stopping power of the disc brakes.
The fact they run sealed bearings is an added benefit meaning so they should at least last a while.
Buy now: Rodi Airline Evo Disc clincher wheelset from Ribble for £125.39 (down from £159)
Tacx T2650 Blue Matic trainer and tyre for £119.99
Buy now: Tacx T2650 Blue Matic from Ribble for £199.99
The Blue Matic trainer is the intermediate level Tacx trainer, which makes it good for those looking to get into turbo training or push themselves a little further.
The maximum resistance is 700 Watts and there are 10 different settings with which to customise your training. Plus, the addition of a tyre means you don't need to wreck your best rubber.
Thank you for reading 10 articles this month* Join now for unlimited access
Enjoy your first month for just £1 / $1 / €1
*Read 5 free articles per month without a subscription
Join now for unlimited access
Try first month for just £1 / $1 / €1