Zipp wheels now being sold at Sports Direct, giant mugs not included
Could it be a change in direction for the sports retailer?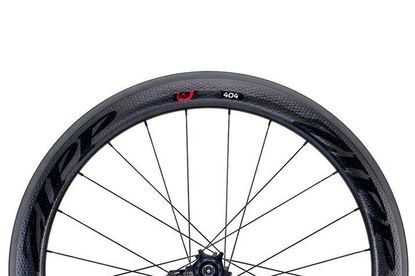 In surprise move, Sports Direct, previously renowned as a budget retailer, has stock of the premium Zipp wheel brand.
Currently it's selling just three models in total, the Firecrest 404 and Firecrest 303 wheels, albeit only the front wheel of the latter.
True to form, Sports Direct has discounted the Zipp 404 Firecrest wheels by close to £550 (opens in new tab). With that said, you have to buy the two wheels separately, and the rear wheel is available only in black. Still, a good deal though.
Should you be looking for a singular Zipp 303 Firecrest front wheel then you're in luck, Sports Direct are selling just that and at £250 discount, too (opens in new tab).
You can see all the Zipp deals by clinking this link. (opens in new tab)
The Firecrest wheels are also very good, but at 45mm deep it's slightly shallower than the 404 model which measures 58mm.
Watch: What to look for in winter wheels
The wheels on Sports Direct's website are slightly older versions of the carbon clinchers, and they don't feature the same Showstopper brake track that the newer models have which have some of the finest braking on the current market.
However, the Firecrest wheels do feature some of Zipp's top tier technology, such as the aerodynamic dimpled surface, which probably makes them the most aerodynamically advanced sporting goods item on the Sports Direct site.
Stocking Zipp wheels is a departure from the Sport's Direct norm, and its usual cycling fare, including MuddyFox bikes and clothing, is slightly less premium.
It's not the first time that Sports Direct has landed itself in the cycling press lately, with rumours linking Sports Direct to a potential bid for Evans Cycles following reports it needed a £10 million investment.
For all we know, Sports Direct selling Zipp wheels could be the brand testing the cycling waters. Or it could be that it has got hold of some left over Zipp clobber and are looking for a quick buck. Only time will tell.
Thank you for reading 10 articles this month* Join now for unlimited access
Enjoy your first month for just £1 / $1 / €1
*Read 5 free articles per month without a subscription
Join now for unlimited access
Try first month for just £1 / $1 / €1