Bradley Wiggins says he's not aiming to become like Dave Brailsford after he retires
The five-time Olympic gold medallist is looking to develop young riders after he calls time on his career, but says he doesn't want to take up a role like Team Sky principal Dave Brailsford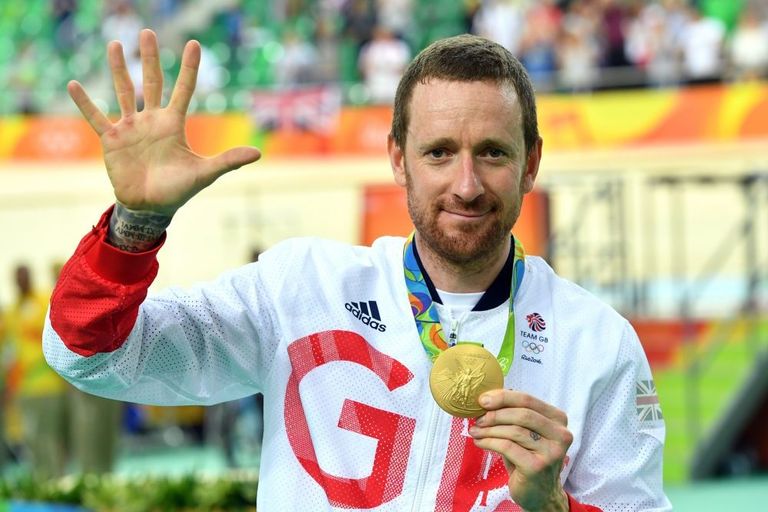 (Image credit: Watson)
Bradley Wiggins has said he "doesn't want to be like Dave Brailsford" when his career as a rider comes to an end later this season and he takes a back-stage role with Team Wiggins.
Speaking at an event for Rapha Cycle Club members last week, Wiggins outlined his plans for his retirement from professional riding.
When asked what he his role at Team Wiggins would be in future he said: "I don't want to be like [Sky team principal] Dave Brailsford that's for sure."
But his exact role remains somewhat unclear. "Just being myself. Having me as person I think that rubs off into the team," he said.
Wiggins will also focus on building a women's team for 2018 and promoting his range of children's bikes, sold through Halfords.
Speaking shortly after his return to the UK, Wiggins said that he was "relieved" to win the gold medal for the team pursuit at the Rio Olympic Games, earlier this month.
He said that he had expected to win the team pursuit final by about three seconds and was surprised it was so close – the eventual margin of victory was less than a second.
Watch: Chris Hoy on life as an Olympian
"I thought we'd win by about three seconds. I thought they'd be with us until 2.5-3km and then they'd crack and we'd start seeing them.
"Usually when you come into the home straight if you've got a good second on them you can see them entering their straight. So it was four laps to go we still couldn't see them, three laps to go I was like, 'Where the fuck are they?'
"Then I heard a roar from the crowd and I knew in my head, that's got to be us – that we've gone ahead - because there was more British flags in the crowd than Australian ones."
He went on to back Team Wiggins rider, and team pursuit teammate, Owain Doull to be the next major road racer to emerge from the UK following his signing for Sky for 2017.
"Owain Doull is a huge talent, the next big thing on the road for sure," he said.
He was effusive in his praise of all his teammates in the pursuit, but said Doull had played a key role in the win by fighting hard to get back on terms with the team after finding himself off the back with one lap to go due to a mis-timed change.
Wiggins said: "I have so much faith and reassurance knowing that he is on the inside of me for someone who is 21-22 years of age the amount of confidence he has [is huge] and to be able to deal with a moment like that under that much pressure, it's the mark of the bike rider really."