Amy Roberts wins Hillingdon Grand Prix
British road race round-up (May 31-June 1): News and results from around the UK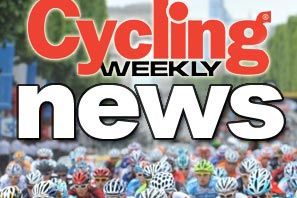 Amy Roberts (Wiggle Honda) secured her first points in the Women's National Road Series when she took victory in the Hillingdon Grand Prix on Sunday.
The 19-year-old from Dyfed in Wales, who placed seventh in the Milk Race the previous weekend, took the win to move up to joint fourth in the Series standings.
With several riders not at Hillingdon and a crash causing the race to fragment, many riders who were well up the standings have dropped back. But leader Nicola Juniper (Team Echelon) boosted her tally slightly with six points from finishing 15th.
In the men's elite race Alex Paton (Pedal Heaven) took the win ahead of Tristan Robbins (BH-Solidor), while Will Fox (Starley Primal) was third and Tomasz Chmielewski won the 3/4 category race, leading Finchley to a 1-2-3 with Bartoz Kawka and James McKay.
At the Doncaster Cycling Festival, Ed Clancy (Rapha Condor-JLT) won the Whinfrey Briggs Grand Prix yesterday, the highlight of the festival in the South Yorkshire Town.
The 29-year-old double Olympic gold medallist held off Dean Downing (NFTO Pro Cycling) for the win, while James Moss (Velosure) took third. The trio had been clear for much of the race and lapped virtually the whole field on their way to contesting the podium places.
In other races at the Festival, Bikepure's Paige Milward won the women's race and Andy Bishop (Andy Moore Autocentres) was victorious in the 3/4 cat race.
Elsewhere, there were two Rapha Condor-JLT riders a break of three – but Team Zenith's Adam Kenway managed to outfox them both and take victory in round seven of the CDNW Road Race League in Derbyshire on Sunday.
Kenway managed to stay with his rivals despite their best attempts to drop him on the final lap of the 90-kilometre race near Bole Hill, and on the climb to the finish Kenway blasted clear to win his sixth road race of the season, with Mike Cuming second and Richard Handley third.
Kieran Brady (City Cycle Centre) secured his second victory in three weeks when he won the Bob Whitear Memorial in Norfolk on Sunday.
The 19-year-old from Soham, Cambridgeshire, took a sprint victory in the 82-mile race which used seven laps of a circuit near Wicklewood.
Attacks went from early in the race, but the key move came on the penultimate lap when a small break finally looked like staying away. Another group attacked and joined them, but the strong riders kept going and rode through to form another leading break.
From that, Brady took a sprint win from Tom Fitzpatrick (Terra Safety Shoes) with George Wood (Richardsons Trek) third.
In West Yorkshire, Steve Guymer (Clay Cross RT) won the Ian Mountain Memorial Road Race near South Kirkby on Sunday. He sprinted to victory at the end of the 63-mile race just ahead of Paul Allen (Dinnington RC) and Alex Dalton (Squadra RT).
British time trial round-up (May 31-June 1): News and results from around the UK
Thank you for reading 5 articles this month* Join now for unlimited access
Enjoy your first month for just £1 / $1 / €1
*Read 5 free articles per month without a subscription
Join now for unlimited access
Try first month for just £1 / $1 / €1
Snowdon Sports is a long-established independent sports news agency, which supplies editorial to a range of media outlets - such as Cycling Weekly - as well as sports governing bodies. Snowdon Sports often covers results at Cycling Time Trials events in the UK and has long been a source of information and imagery to Cycling Weekly.