Brother NRG smash British 10-mile team competition record
Brother NRG smashed the 10-mile team competition record on Wednesday night, setting a time of 53:15.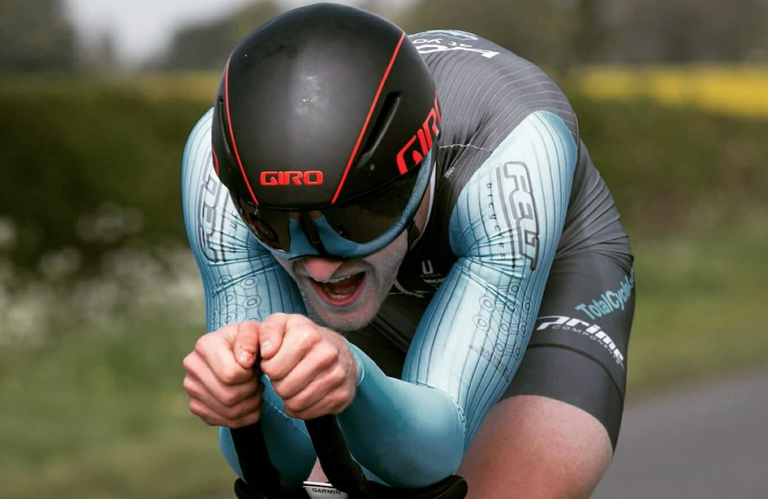 Brother NRG's terrific season continued on Wednesday night (June 7) when they took a massive two minutes off the 10-mile competition record.
On the famed fast V718 course in Hull, the trio of Dan Bigham, Charlie Tanfield and Simon Wilson set a combined time of 53-15. The record before the night was 55-21, set by Drag2Zero in 2014, meaning the team beat that by two minutes, six seconds.
Brother NRG's time equated to an average speed of 33.8mph.
Bigham, a current three-time national track champion, posted 17-24; Tanfield 17-46 and Wilson 18-05. The current individual 10-mile record is 16.35, set by Marcin Bialoblocki last year.
"I'm pleased to do a solid time on a mediocre night," Bigham said. "Even better was that the team all put in great performances to justify the hard work and attention to detail we continue to put in.
"I'm looking forward to bringing the team record down further on our next ride."
The first recorded distance in the category was set in 1973, when West Kent RC posted a time of 1:05.31. Since then the record has been reset 20 times; between 1998 and 2013, it was never beaten.
What makes Brother NRG's result even more impressive is that the previous biggest margin by which a record has been beaten was in 1991, when Leo RC beat their own record by 1:26.
Brother NRG have accumulated the most points in British Cycling's rankings this year, and Dan Bigham has scored the third most points. The north-east team have aspirations of becoming a UCI team in 2018.