Egyptian cyclist dies while competing at African Track Championships
22-year-old Eslam Nasser Zaki collapsed while competing in the omnium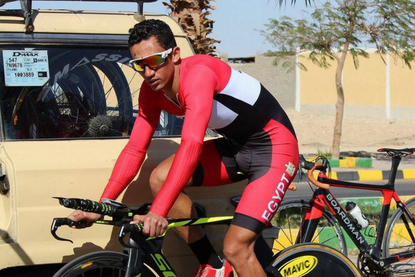 (Image credit: CyclingEgypt)
An Egyptian cyclist has died while competing in the African Track Championships in South Africa.
Eslam Nasser Zaki was competing in the tempo race, the second event of the men's omnium and the final event of the opening session of the event, when he fell from his bike.
According to Cycling South Africa, medics were quickly in attendance, but extended attempts to resuscitate Zaki were unsuccessful, and he was declared dead at the scene.
The opening day of competition was suspended after Zaki's death, with Cycling South Africa saying that it is making every effort possible to assist the Egyptian team.
It is currently unclear whether the championships will continue, with the event scheduled to conclude on Thursday.
The 22-year-old Zaki was competing for his country at the continental track championships before joining up with the Bahraini VIB Bikes continental team, with whom he had signed at the start of the year.
Thank you for reading 20 articles this month* Join now for unlimited access
Enjoy your first month for just £1 / $1 / €1
*Read 5 free articles per month without a subscription
Join now for unlimited access
Try first month for just £1 / $1 / €1