Tour de France 2015 stage 10 preview
Tour de France 2015, stage 10 description, map and profile: Tuesday July 13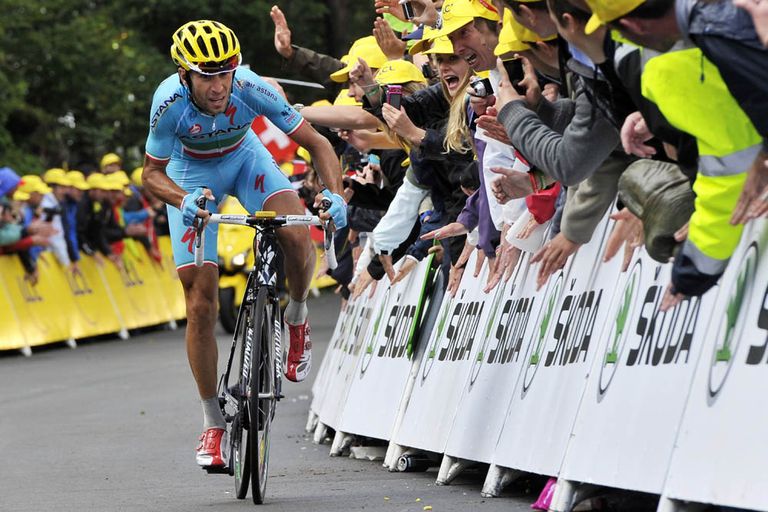 (Image credit: Graham Watson)
All stages | Stage 11 preview >>
When Tuesday July 14
From Tarbes
To La Pierre-Saint-Martin
Length 167km
Category Mountains
Impact on overall: 4/5
>>> Tour de France 2015 route guide
Where are we?
After a flight down from Brittany to Pau (for the riders, at least; almost everyone else will have had to drive the 700km from Plumelec), what's left of the peloton will have enjoyed a bit of rest and recuperation on Monday. The race continues on Tuesday in nearby Tarbes.
We're on the cusp of the Pyrenees here, but the race has to negotiate the plains of the Hautes-Pyrénées before it heads into the mountains and the finish at La Pierre-Saint-Martin.
What's on the route?
Don't be fooled by the otherwise flat nature of the stage. It simply means that the race could explode on the final climb as the riders' 'rested' legs allow them to throw everything into the 15km climb — although you try calling your legs 'rested' after nine days of hard racing with just one day off.
That final climb takes the riders up over the Col de Labays and on to the Col de Soudet, first used by the Tour in 1987, en route to the finish at La Pierre-Saint-Martin. Hopefully there won't be any snow up there come July; La Pierre-Saint-Martin is a popular ski resort, although this is the first visit that the Tour has made to the town. And if the race between the main contenders really kicks off here — which it may well do — then it probably won't be the Tour's last visit, either.
Race action
We've had the uphill finishes on the Mur de Huy and to Mûr-de-Bretagne already, and it may have been the so-called puncheurs — self-explanatory, non? — who triumphed there, so look for the real climbers to make their presence felt on the Tour's first mountain proper today.
The fact that it's Bastille Day will give the French riders some extra motivation, all hoping to add themselves to the list of 27 Frenchmen who have won stages on their national holiday — the last being David Moncoutié in 2005. So they're due another one…
It's a true transitional stage, in that the peloton may be able, for much of the stage, to extend the rest day they had the day before. Nonetheless, expect members of some the smaller teams — and the French riders in particular — to clip off the front early on, hoping to mount a day-long break that will almost certainly prove to be suicidal and will inevitably be caught on the final climb. It's there that this stage will surely come alive, and where we'll see the true contenders shifting up a gear in readiness for what's to come in the rest of the race.