Xavier Florencio kicked out of Cervelo team on eve of Tour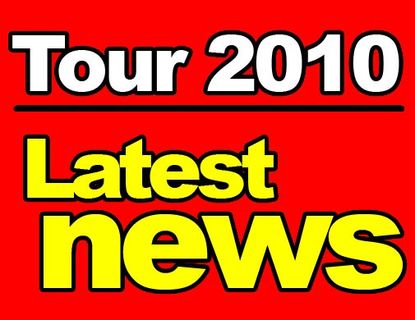 Xavier Florencio has been withdrawn from the Cervelo Test Team the night before the start of the Tour de France for breaking the team's internal policies.
A press release put out by the team late on Friday night said the Spaniard had taken a supplement without informing the team's medical staff, and that this was a breach of the team's internal values.
The team were left checking whether or not they could replace Florencio at such a late stage.
The press release said:
Rider Xavier Florencio will not start for Cervélo TestTeam at the Tour de France this year. Although he was nominated for the team, the team has decided to immediately withdraw him due to a violation of internal policies.



Consistent with the team's internal values, TestTeam riders are required to obtain permission from the team's medical staff before they can use any supplements or medication.



This evening, the team learned that Xavier Florencio has been using a substance containing ephedrine to treat a saddle discomfort. This substance was not cleared in advance with the medical staff. This usage without clearance violates the internal policy.



The rider is suspended from competition until the team can make a final determination based on all the facts. At this point there is no information yet on whether the rider can or will be replaced.
Thank you for reading 20 articles this month* Join now for unlimited access
Enjoy your first month for just £1 / $1 / €1
*Read 5 free articles per month without a subscription
Join now for unlimited access
Try first month for just £1 / $1 / €1