Team Raleigh expands for 2011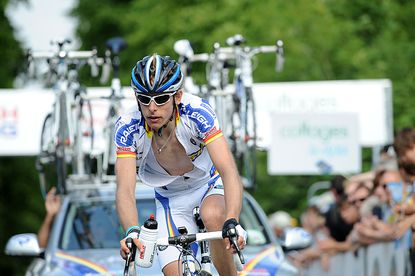 Team Raleigh is looking to expand to racing across the Atlantic with the signing of several overseas riders for the 2011 season.
American former Yahoo team riders Ryan Parnes and Phil Mooney, Canadian Jamie Sparling and Dutchman Jeroen Janssen join the British-based team for next year as the squad sets out to broaden its racing programme to North America.
The overseas quartet join existing Raleigh riders Liam Holohan, British national hill-climb champion Dan Fleeman and Richard Handley.
The squad has also signed a host of younger talent, with Matt Gee (19), Matt Cronshaw (22), Matt Kipling (28), Gael Le Bellec (22) and Matt Jones (21) joining up. All of the team are under 30 years of age.
Along with the yet-to-be-announced North American race calendar, the team will be in action in the British Premier Calendar and Tour Series.
Cherie Pridham is team director and Eddie White is team manager.
Team Raleigh 2011 roster
Liam Holohan 22 (Leeds)
Richard Handley 20 (Warrington)
Dan Fleeman 28 (Lichfield)
Matt Cronshaw 22 (Lancaster)
Matt Kipling 28 (Bishop Auckland)
Gael Le Bellec 22 (Nottingham)
Matt Jones 21 (Milton Keynes)
Matt Gee 19 (Burton On Trent)
Jeroen Janssen 26 (Nijmegen) Holland
Ryan Parnes 26 (Ketchum) USA
Phil Mooney 25 (Valparaiso) USA
Jamie Sparling 26 (Victoria) Canada
Related links
Fleeman defends National Hill-Climb title
Thank you for reading 20 articles this month* Join now for unlimited access
Enjoy your first month for just £1 / $1 / €1
*Read 5 free articles per month without a subscription
Join now for unlimited access
Try first month for just £1 / $1 / €1