Cycling apparel industry branded 'deeply broken' as yet another brand closes down
After failing to raise sufficient capital, the 11-year-old Kitsbow is the latest in a string of apparel companies calling it quits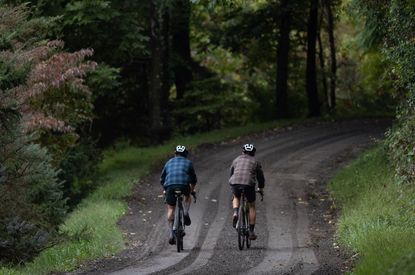 (Image credit: Kitsbow )
After Presca, Velovixen, Milltag and Machines for Freedom, Kitsbow is the latest cycling kit company to announce its end of operations this year.
The American apparel manufacturer from North Carolina today announced that it will cease operations in April, following an unsuccessful round of community financing.
CEO David Billstrom explained that the recent WeFunder community financing campaign fell short, raising only 50% of the brand's one-million dollar target.
"While we used what we raised to launch new marketing programs and cover some operating expenses, we really needed the full $1m to survive and grow. We are deeply grateful for the immediate and intense support of our investors – nearly all customers. But sadly and inevitably: it wasn't enough," Billstrom writes in a heartfelt post.
"The dream of an employee-owned, benefit corp Kitsbow is ending. It is devastating and disappointing – in ways that words cannot possibly convey."
Now in its 11th year, Kitsbow was known for its American-made mountain bike and gravel riding apparel as well as its employee-owned benefit corporation business model. The brand's closure, Billstrom remarked, is a "a blow to the tiny segment of our industry that is attempting to make apparel in the U.S. instead of overseas as 98% of the clothes sold in the U.S. are made".
"Our apparel industry is deeply broken, and like to think we were showing that there was a different way: made local, respecting artisan skills, paying a Living Wage, and working together as a community. Our crew made 17,000+ garments during 2022 right here in the U.S. and we humbly hope that we have changed minds about the way clothes have to be made, and by whom."
Despite the company's efforts to tighten its belts, optimize operations, engage new investors and find new retail partners in the bike-loving, metropolitan centers of Raleigh, Minneapolis and Seattle, the numbers fell short.
"We simply have to accept the current economic environment that smothers raising capital," says Billstrom. "We did everything humanly possible to avoid this outcome…We are saddened to realize that the hum and thrum of 100+ sewing machines will soon cease in Old Fort."
As the closing date of April 7th nears, Billstrom announced that Kitsbow will have a major sale of the 7,000 items remaining in the company's inventory and implored other manufacturers to hire the 41 Kitsbow employees now looking for new jobs.
"We can't go on, but we don't want the movement of benefit corporations and respect for the worker to slow. Values that we all can embrace are nearly within reach of any apparel company. Please use your purchasing power to vote for brands that matter," Billstrom writes.
"And in the years ahead, please give a nod or a wave when you see someone wearing Kitsbow in the wild. Durable Kitsbow gear will last for years to come, and every use of each garment is a reminder that this journey mattered, to you and to us."
Kitsbow isn't the only brand selling off tons of goods after closure. In the UK defunct distributor Moore Large is also holding an auction of around 35,000 bikes from this friday.
Thank you for reading 20 articles this month* Join now for unlimited access
Enjoy your first month for just £1 / $1 / €1
*Read 5 free articles per month without a subscription
Join now for unlimited access
Try first month for just £1 / $1 / €1