UCI rejects Hamilton accusations of Armstrong doping cover-up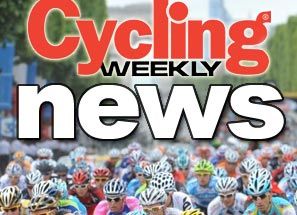 Cycle sport's governing body, the Union Cycliste Internationale (UCI), issued a statement on Monday afternoon strongly rejecting allegations made by former US pro Tyler Hamilton during an interview on American CBS news programme '60 Minutes' last night.
Hamilton told '60 Minutes' interviewer Scott Pelley that he took banned substances during his career, and that he saw Lance Armstrong take EPO. He also said the UCI was complicit in covering up a suspicious doping test result produced from a sample from Lance Armstrong during the 2001 Tour de Suisse. Hamilton alleges that the UCI made news of the test result 'go away' and that he heard of the test from Armstrong during the race.
The UCI statement reads: "The UCI is deeply shocked by the seriousness of the allegations made on the '60 Minutes' programme aired by US television network CBS, and by the extent of the media interest in the case, and wishes to state once again that it has never altered or hidden the results of a positive test."
"The allegations of Mr Tyler Hamilton are completely unfounded. The UCI can only express its indignation at this latest attempt to damage the image of cycling by a cyclist who has not hesitated to abuse the trust of all followers of cycling on several occasions in the past."
A letter was obtained by '60 Minutes' programme makers to the Swiss laboratory that undertook the test from the US Anti-Doping Agency (USADA) that states the 2001 sample in question was 'suspicious' and 'consistent with EPO use'.
According to the programme, the director of the Swiss lab also met with Armstrong and team manager Johan Bruyneel. World Anti-Doping Agency (WADA) director David Howman is then interviewed and brands such a meeting 'highly unusual'. It is also alleged that a representative of the UCI organised the meeting.
Floyd Landis also made an allegation a year ago that the UCI covered up a positive dope test returned from one of Lance Armstrong's samples taken during the 2001 Tour de Suisse. Earlier this month the UCI announced that it was taking court action against Landis relating to the claims.
Both Hamilton and Landis were part of Armstrong's US Postal team during the period between the late 1990s and early 2000s. The '60 Minutes' programme also claims that another former US Postal rider, George Hincapie, has told a Grand Jury that he and Armstrong took EPO. The Grand Jury are studying evidence in a case under investigation by the US Food and Drug Administration into organised doping within the US Postal squad.
On this latter point, the UCI says: "The UCI confidently awaits the results of the inquiry being conducted by the US justice system. It hopes that the investigations may be concluded swiftly and the truth ascertained, so that the sport of cycling may be spared further unnecessary damage."
External links
'60 Minutes' interview with Tyler Hamilton
Related links
Hincapie the latest to tell of Armstrong's doping
Hamilton admits to doping says he saw Armstrong take EPO
UCI to take Landis to court over allegations
May 2010: Landis admits he doped and implicates others
November 2010: European trip suggests Armstrong doping probe is moving ahead
Thank you for reading 5 articles this month* Join now for unlimited access
Enjoy your first month for just £1 / $1 / €1
*Read 5 free articles per month without a subscription
Join now for unlimited access
Try first month for just £1 / $1 / €1