UK Cycling Events offer fundraising Velo South entrants free sportive
The sportive organisers are offering disappointed riders a new target, for free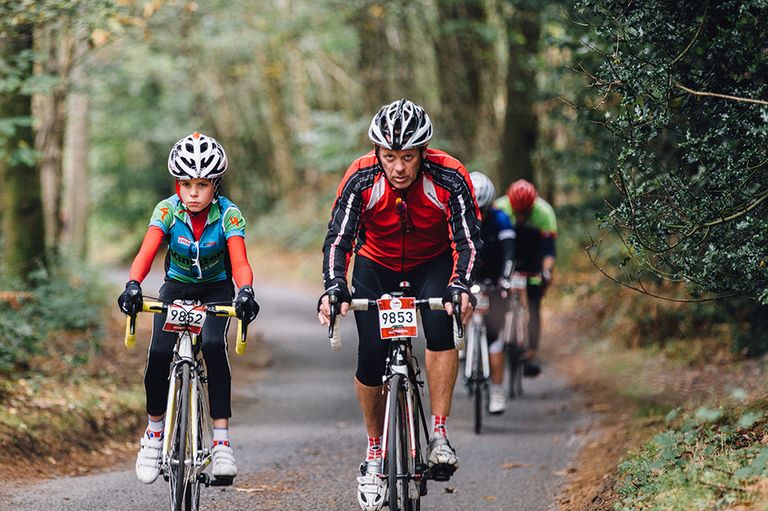 UK Cycling Events is offering charity riders disappointed by the cancellation of Sunday's Velo South sportive free entry to any of its remaining 2018 events.
Riders who were using the event to fundraise can choose an alternative sportive, enjoy free entry, and fulfil their pledge for their chosen cause.
Those without a charity place are invited to come and join the rides with a 20 per cent discount on entry, for a limited period.
There are 12 remaining events left in the calendar for UK Cycling Events, who specialise in open road sportive events with the support of local communities.
The list of upcoming rides includes the Wiggle South Downs 100 on Sunday October 14. The century ride is an ideal option for those keen to check off the round number distance, and offers a unique opportunity to take on a climb against the clock on closed roads.
>> Cycling sportives: everything you need to know
UK Cycling Events wants to help riders remain committed to their fundraising goals and a spokesperson said: "We recognise that many riders will be bitterly disappointed by the cancellation of Velo South, but rather than give up fundraising, we're keen to make it possible for riders to fulfill their charity pledge.
"We can't offer fully closed roads, but we can provide a safe, friendly and rewarding challenge for riders who don't want to give up on their goals.''
All events are fully supported with an experience event team, route signage, medical and mechanical support, fully stocked feed stations and a finisher medal.
To claim a free spot at a remaining 2018 event, riders should complete a registration form online at UK Cycling Events - there's a for for charity riders here and for non-charity riders here; those doing so will need to demonstrate a confirmed entry to Velo South.
Despite weather and safety risks playing a key part in decisions to cancel Velo South, the controversial event faced a last-minute legal threat amid anger from local residents who felt there was not enough official consultation about the event and campaigners fearing it would make the area a no-go zone.
UK Cycling Events says: "We operate our events at a smaller capacity on open roads and work closing with the support of the local community, police and relevant authorities.''