WorldTour reforms on way for 2015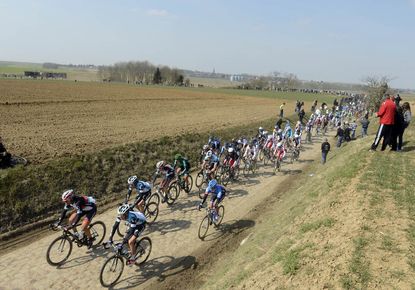 Top-level professional cycling looks set to change from 2015, after the Union Cycliste International (UCI) Management Committee put forward a number of reforms, scheduled to come into action from the 2015 season.
Several proposals were announced on Friday to alter the way in which the UCI's top-tier WorldTour races and teams are run as part of a review of recommendations made during the recent stakeholder consultation.
The number of events included in the WorldTour looks set to drop from the current list of 28 races in order to ease the number of events that teams have to cope with. Simultaneously, the nations in which the events take place will be reviewed to develop new races in new regions - this could spell good news for Britain, which does not currently host its own WorldTour-level event.
Currently the WorldTour consists of a wide selection of races from one-day events to three-week Grand Tours. Presently, it is hard to compare one event to another in order to effectively allocate ranking points, so the UCI will "segment the UCI WorldTour calendar into just two or three levels, with increased homogeneity between circuits and top level riders competing in the top races".
There will also be a revision in the way that WorldTour teams (ProTeams) are selected to "create a more robust structure for teams that fail to qualify". Earlier this year, the UCI was forced to up the number of WorldTour teams from 18 to 19 after the Court of Arbitration for Sport over-ruled the UCI's decision to not award the Russian Katusha team a WorldTour licence.
As part of this team selection process, the UCI proposes that it will "professionalise the team structures to ensure clean and viable teams, fulfilling objective ethical criteria and with appropriate supervision of riders".
The UCI has said that it plans to start introducing the reforms from the 2015 season, with all proposals in place by the end of 2020.
The changes to the top-level professional races are just part of changes to the UCI's operating procedures and future strategy under discussion at the Management Committee in Bergen, Norway, as a result of recommendations made by the stakeholder consultation and an earlier meeting of the Professional Cycling Council.
The UCI outlined six 'crucial' recommendations as a result of the consultation on the opening day of its meeting:
- Restore the credibility of cycling and the public perception of the sport
- Decide whether to hold an independent inquiry into the Armstrong affair and whether to offer riders an 'amnesty' or reduced sanctions for coming forward to that enquiry
- Develop a long-term strategic plan for cycling
- Further strengthen the anti-doping culture that exists in the UCI
- Improve the UCI's relationship with WADA
- Restructure the pro-cycling calendar
And five additional 'high-priority' recommendations:
- Increase the independence of the CADF
- Appoint an independent anti-doping body to sanction professional riders caught doping
- Review the existing points system for pro-teams
- Develop women's cycling
- Improve communication with professional road riders
External link
UCI summary of day one of its Management Committee meeting
UCI summary of day two of its Management Committee meeting
Thank you for reading 20 articles this month* Join now for unlimited access
Enjoy your first month for just £1 / $1 / €1
*Read 5 free articles per month without a subscription
Join now for unlimited access
Try first month for just £1 / $1 / €1