SRAM set to recall of 12-speed shifters sold aftermarket
Sram Red, Force, Rival and Apex shifters are affected with excess thread lock that could cause levers to move while riding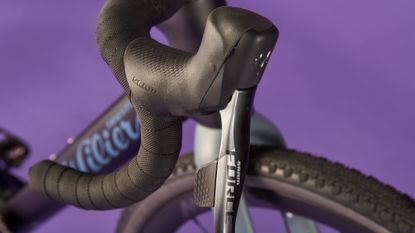 (Image credit: Future)
SRAM is set to announce a recall of aftermarket 12 speed AXS Red, Force Rival, and Apex shifters produced before July 1st 2023 amid concerns of shifters slipping and risking injury.
Cycling Weekly understands that currently, the recall is in coordination with the United States Consumer Product Safety Commission and Health and is limited to North America, where retailers have been made aware of a stop sale and rework requirement for involved products.
The news comes just weeks after Shimano announced one of the biggest product recalls in the cycling industry, in the form of its Hollotech II cranks. In that case, Shimano announced a recall in North America, followed by an 'inspection programme' in Europe.
Following a UK government report into the Shimano cranks - which found that they don't meet current safety regulations - a legal expert told Cycling Weekly that the inspection programme could put the company at risk of lawsuits.
SRAM's official statement on the field issue explains: "Excess threadlock on the shift-brake lever clamp bolt may result in the clamp not being tightened despite reaching recommended bolt torque."
The brand added that: "This may result in a shifter-brake lever which moves on the handlebar. If it moves during riding, it can cause a crash due to loss of control."
Interestingly, SRAM has explained that products that were part of a full bike build have not been affected. Instead, the recall extends only to "unsold aftermarket brake-shift levers only."
SRAM has told retailers to "conduct a stock sweep and quarantine all involved products for rework prior to sale." The reworking consists of replacing the 'Kit 11.7018.089.000 SHIFTER CLAMP BOLT KIT 11MM QTY2' which SRAM is making freely available to retailers as part of the recall.
It is not yet understood whether the recall will be extended to aftermarket shift-brake levers that have already been sold.
Cycling Weekly has contacted SRAM for comment and will update this story if more information becomes available.
Thank you for reading 20 articles this month* Join now for unlimited access
Enjoy your first month for just £1 / $1 / €1
*Read 5 free articles per month without a subscription
Join now for unlimited access
Try first month for just £1 / $1 / €1