Armstrong, Ferrari investigation moves ahead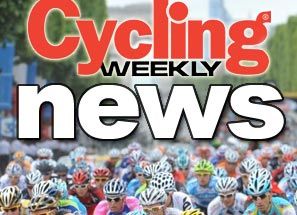 Lance Armstrong and Michele Ferrari are at the centre of a progressing investigation in Italy. Italian newspaper, Corriere della Sera revealed several details last week while cyclists raced the World Championships and Lance Armstrong competed in a triathlon.
"My son Stefano is administering a website which offers personalized training consultancy to various cyclists and tri-athletes," wrote Ferrari on his website. "Lance Armstrong is among them."
Ferrari responded to Carrier della Sera's article, which wrote that the investigation is looking into fraud, money laundering and doping. Investigators allegedly seized around €10 million (£8.7m) in funds. They are not only focused on cyclists, but teams and doctors. A bank worker at the BSI branch in Locarno, Switzerland, is also said to be involved.
"I never had knowledge, or availability of access to any bank account in Locarno," wrote Ferrari. He said that he knows he is "at the centre of an international investigation" that he blamed on "old grudges and 'scores to settle.'"
Armstrong, according to the article, made payments to Ferrari via a Swiss company called Health & Performance.
In 2006, Ferrari was cleared of criminal charges accusing him of distributing doping products, but is unable to work with cyclists. In 2002, the Italian Olympic Committee (CONI) banned him from working with UCI-licensed cyclists in Italy.
Armstrong was rumoured to have worked with Ferrari during his comeback to cycling from 2008 until this year, even though he said in 2004 that the relationship had ended.
"To be honest, I'm totally immune to any controversy," Armstrong told AFP on Sunday. "I've been listening to this stuff for 15 years."
Benedetto Roberti leads the investigation. The Italian prosecutor ordered raids of several cyclists' homes ahead of this year's Giro d'Italia, including Michele Scarponi - second behind winner Alberto Contador - Sky's Morris Possoni and Italian Champion Giovanni Visconti.
Visconti represented Italy in the World Championships on Sunday.
Roberti met with US prosecutor Jeff Novitzky in Lyon, France, in 2010 in order to help with an investigation of Armstrong in the USA. At the time, it was reported that Roberti had tracked Ferrari's bank records, which show transfers, some from the USA.
The Corriere della Sera also reported that Denis Menchov is involved. The Russian - winner of the Vuelta a España in 2005 and 2007, and the 2009 Giro d'Italia - had €2.4 million (£2.08m) seized in the investigation.
The investigation is reportedly expected to reach a conclusion in the coming months.
Related links
Armstrong invesitigation arrives in Europe
Armstrong's team mate Popovych testifies he did not witness doping
Armstrong's team-mate Popovych summonsed in doping investigation
Landis unlikely to stand trial for hacking says manager
Landis admits he doped and implicates others
Thank you for reading 5 articles this month* Join now for unlimited access
Enjoy your first month for just £1 / $1 / €1
*Read 5 free articles per month without a subscription
Join now for unlimited access
Try first month for just £1 / $1 / €1