Australian Green Edge team launched with eye on Tour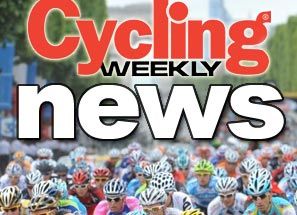 Team Sky's model of a national team has taken hold in Australia. Green Edge will work to become the first Australian team to compete in the Tour de France next year. Shayne Bannan made the plans official today at the Tour Down Under in Adelaide, Australia.
"We have funding committed from 2011 through 2013. The capital is already there to help us set up the structure for our licence bid," said Bannan.
"I would not be standing here doing this now without the backing and the ingredients to be able to put together an application to the UCI."
Bannan left his post as Cycling Australia's national performance director on December 30 to become Green Edge's team manager. He has already hired Neil Stephens as the head sports director. The former Australian professional cyclist had been a sports director for the national team and Spanish first division team, Caisse d'Epargne.
Bannan and Stephens will use this year to contract riders and create the team's structure.
"Australia has the depth in cycling to have a team with 100 per cent Australians, but we are aiming for 75 per cent," Bannan continued. "You can't forget it is a global sport and that our potential partners may have global interests."
The current funding for team Green Edge comes from several partners, including Australian Gerry Ryan. Ryan is one of Australia's wealthiest men, owner of motor home company Jayco and 2010 Melbourne Cup winner Americain. He sponsors Cycling Australia and third division team Jayco-AIS.
Bannan will continue to look for sponsors until mid-year. However, he said that the existing funding will enable Green Edge to race for the next two years, 2012 and 2013. He estimated it at €10 to €16 million.
"We have committed funding to be a top 10 team," Bannan said, "but we are also looking for other sponsors, Australian or international."
Australian cyclists Robbie McEwen and Allan Davis sat at the back of the presentation and they may form part of Green Edge. Bannan said he is targeting any Australian cyclist who will be out of contract at the end of this season.
McEwen signed for team RadioShack last month, but he had planned to race for Australian team Pegasus.
Pegasus failed to receive a first or a second division licence after Team Manager Chris White lost its primary sponsor. Bannan's bid is back with his experience at Cycling Australia and committed financial backers, including Gerry Ryan.
Related links
Australia's hopes of Tour de France team alive with Green Edge
UCI offers explanation on failed Pegasus licence
Pegasus Sports denied Pro Continental team status
Thank you for reading 20 articles this month* Join now for unlimited access
Enjoy your first month for just £1 / $1 / €1
*Read 5 free articles per month without a subscription
Join now for unlimited access
Try first month for just £1 / $1 / €1