Barker joins UK Youth for 2012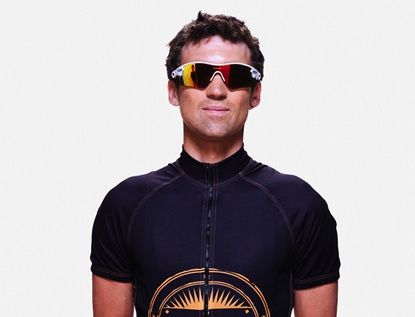 Yanto Barker has signed to the British UK Youth team for 2012. The former Great Britain international will join Paris-Roubaix winner Magnus Backstedt to bolster the squad's strength and experience in continental races.
"I'm very pleased to have signed for the UK Youth team," said Barker.
"As well as feeling an affinity with the charity and its purpose, I'm excited to be racing back at an international level with riders like Magnus Backstedt. He's been an inspiration to me for years, ever since I first met him in 2004."
Backstedt added:"We are really glad to have a rider of Yanto's experience and calibre joining the team for 2012.
"As the team grows and we look to being competitive in Europe, Yanto's experience on the scene is really going to benefit us. He is a great role model for young people and will help power the message of UK Youth."
Barker recently rose to fame as co-presenter for ITV4's coverage of the Tour of Britain.
UK Youth is a national youth work charity supporting over 750,000 young people. Its president is former Formula One world champion Nigel Mansell.
Yanto Barker interviews Geraint Thomas (right) at this year's Tour of Britain for ITV4
Related links
Backstedt spearheads new UK Youth team
Thank you for reading 20 articles this month* Join now for unlimited access
Enjoy your first month for just £1 / $1 / €1
*Read 5 free articles per month without a subscription
Join now for unlimited access
Try first month for just £1 / $1 / €1