Bruyneel ban appeal rejected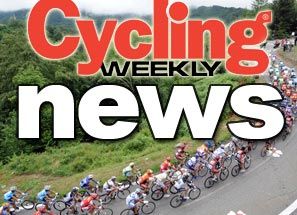 RadioShack manager Johan Bruyneel has had his appeal against the timing of a two-month suspension rejected by the Court of Arbitration for Sport (CAS).
Bruyneel was handed a two-month ban in October by the Union Cycliste Internationale (UCI) for his team's non-adherence to clothing regulations during the final stage of the 2010 Tour de France. RadioShack riders swapped their accredited grey and red team clothing for all-black kit on the Tour's final stage into Paris. The black kit was part of a publicity exercise for Lance Armstrong's cancer awareness foundation, LiveStrong.
The squad were forced to stop at the roadside to change back into their regular team strip, delaying the stage. Bruyneel reacted strongly to the decision by commissaires to halt the race, saying via his Twitter account "Ok people! Now it's official! To be a race commisar [sic], you don't need brains but only know the rules! Their motto: 'c'est le reglement!"
The ban runs from February a 2011 to March 31 2011 - Bruyneel had asked the ban to commence from January 1 2011. In addition to the ban, Bruyneel was fined 10,000 Swiss Francs.
CAS will publish the reasons for upholding the UCI's terms of suspension in the coming weeks.
Bruyneel's ban from attending races during February and March 2011 means that he will miss a host of early-season races such as Paris-Nice, Milan-San Remo, Criterium International and Ghent-Wevelgem. However, he would still be free to see RadioShack's Lance Armstrong in his final race outside the USA - the Tour Down Under in Australia in January.
Related links
Bruyneel suspended over black RadioShack kit
Thank you for reading 20 articles this month* Join now for unlimited access
Enjoy your first month for just £1 / $1 / €1
*Read 5 free articles per month without a subscription
Join now for unlimited access
Try first month for just £1 / $1 / €1