UK cycle tech falls by a third, with bikes sales also struggling, says industry report
The cycle industry continues to face challenges, with tech in freefall and even ebikes lagging behind the rest of Europe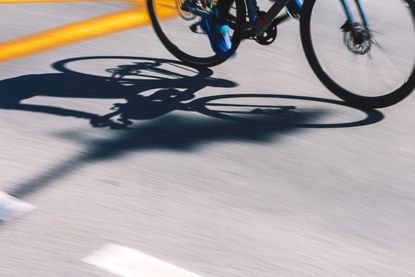 (Image credit: Elena Popova / Getty Images)
The UK cycle industry has hit another new low, according to a Bicycle Association report published on Monday.
The mid-year report shows a total market fall of 8 per cent compared to last year, with both mechanical and electric bikes affected. Sales of the latter especially impacted and lagging well behind the rest of Europe, despite potential for growth remaining.
It is bad news on bad news for the cycle industry, for the new report comes just months after a 2022 report by the Association which showed that mechanical bike sales had fallen to a 20-year low.
The Bicycle Association is the national trade association for the UK industry.
Key findings of the new report include a fall in sales of mechanical cycles by nearly a third on the same period in 2019. Last year's mechanical cycle figures for 2022 vs 2019 showed a drop of 27%.
Cycling tech has been hit the hardest, says the report, having fallen 34% in the first half of the year, compared to the same period last year. PAC (parts, accessories, clothing) has also suffered, with a 15% drop on last year.
Even the UK's ebike market, which in the current drive towards net zero offer perhaps the most obvious potential for growth, has been hit. The only ebike sector which has seen growth is the eMTB market, with overall sales – as well as take-up in the tech – continuing to fall behind those of Europe.
"This report shows that the UK ebike market offers significant growth prospects, but continues to lag behind much of Europe" said David Middlemiss, associate director at the BA.
The good news, if it can be called that, is that market is predicted to be worth £1.57 billion in 2023, as opposed to £1.55 billion in 2019 – growth of 0.3% per year.
Last year's BA report was titled 'Riding out the storm', and called for three action points:
- "Increased support and focus on cycling's role in UK economic growth and net-zero strategy with local investment;
- "Government commitment to multi-year funding for Active Travel England and continued cycling investment in Scotland and Wales;
- "Increase in short cyclable trips taken by bicycle to reduce motor vehicle emissions."
The report was written by the BA's head of insights John Worthington, who forecast a "turbulent and challenging year ahead". It seems he wasn't wrong.
Thank you for reading 20 articles this month* Join now for unlimited access
Enjoy your first month for just £1 / $1 / €1
*Read 5 free articles per month without a subscription
Join now for unlimited access
Try first month for just £1 / $1 / €1