Fulcrum Racing 4, 5 and 6 alloy wheelsets get a revamp
The aluminium race wheel range get form and function updates for 2019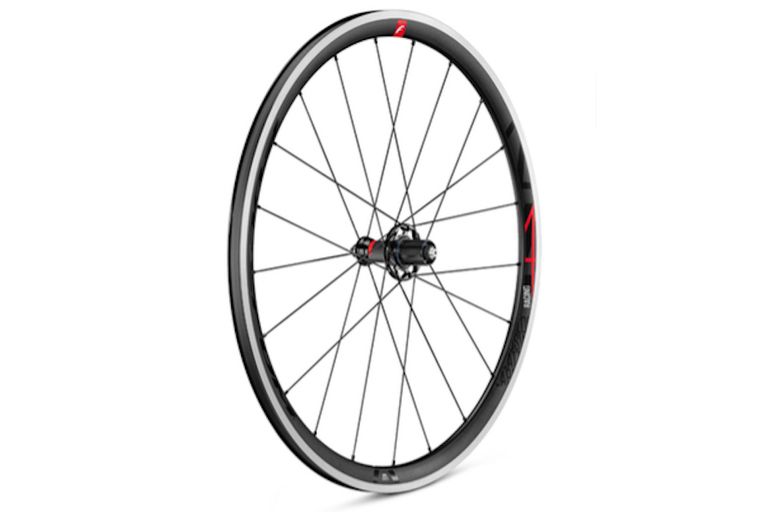 Considered the backbone of the Fulcrum wheelset range, the Alloy Racing wheel collection has been in the catalogue more or less since the wheel manufacture's birth in 2004.
In terms of the Fulcrum Racing wheel line up, the lower the number, the higher up the Fulcrum hierarchy it sits, with the sequential numbers now ranging from Racing 3 to Racing 7 wheels (after Racing 1 and 2 were superseded). You can still get a Racing Zero wheelset though and, confusingly, a Racing Zero Carbon. So this latest update hits the middle of the Racing wheel series.
Racing 4
Currently a one disc brake wheel range, the new updated brings rim brake action back the to Fulcrum Racing 4 wheel.
Keeping the 35mm of rim depth, the new Racing 4 is considered mid aero and gains new graphics and finished look, as well as a reworked oversized flange and straight pull spokes, to keep it in line with wheels higher up the Fulcrum tree.
Racing 5
The rim brake version of the two wheel line up also gets a flange overhaul, but keeps its existing shallower rim profile of 24.5 at the front and 27.5 at the rear which Fulcrum say gives the best combination for bike handling in terms of cross wind buffeting.
This rim set-up on the Fulcrum Racing 5 also keeps the claimed weight to just 1650 grams for the pair.
Racing 6
The Racing 6 wheels keeps many of their current features, such as J-bend spokes over straight pull. But Fulcrum says the new oversized flange will make the wheelset stronger than the existing model. Fulcrum also says that by drilling out the flange, it enables the weight of the wheel to be keep as low as possible.