Adding salt to sports drinks can improve performance, research suggests
Adding salt to electrolyte sports drinks can improve performance for endurance athletes, with many top drinks not containing enough sodium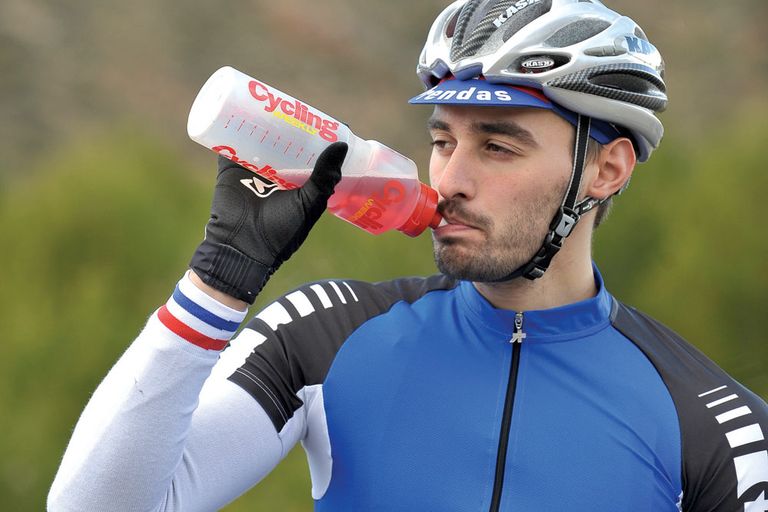 Researchers in Spain have found that athletes who supplement their electrolyte drinks with extra salt perform better in endurance events than those who rely on the drinks alone for rehydration.
They found that the leading sports recovery drinks did not contain enough electrolytes to replenish those lost during long distance events, meaning the body will run on a sodium deficit.
>>> The complete guide to sports drinks: Hydration
Even the best drink on the market reportedly only contains approximately half of the amount of sodium that the body sweats out.
"Despite sports drinks companies knowing that including more sodium in the drinks would be more beneficial to maintain the balance of fluids and electrolytes during exercise, a greater concentration of sodium would also make the drink have a more salty taste and would reduce the possibilities of succeeding in a market where flavour is key to obtaining good sales figures," says the researcher.
"It may be necessary to eat food that contains high amounts of salt, such as fruits or nuts, or even salt capsules to reduce the effect of the loss of electrolytes on physical performance."
>>> Don't drink so much water during exercise, new research says
In tests, a group of triathletes supplemented the drinks they would usually consume with 12 salt capsules divided between the three disciplines, with the aim of replenishing 71 per cent of the sodium lost.
Compared against a group of athletes of a similar age and ability, who's drinks were supplemented with a placebo and replace just 20 per cent of sodium, the who ingested more salt completed the triathlon 26 minutes quicker on average.
"This positive effect on performance relates to an increase in the concentration of electrolytes in the blood, making them drink more fluids during the race (as salt stimulates thirst) and improves the water and electrolyte balances during the competition," the researcher explained.