Adrenaline junkie uses paramotor to power his bike (video)
An unnamed Florida man reaches speeds of around 50mph with a propeller strapped to his back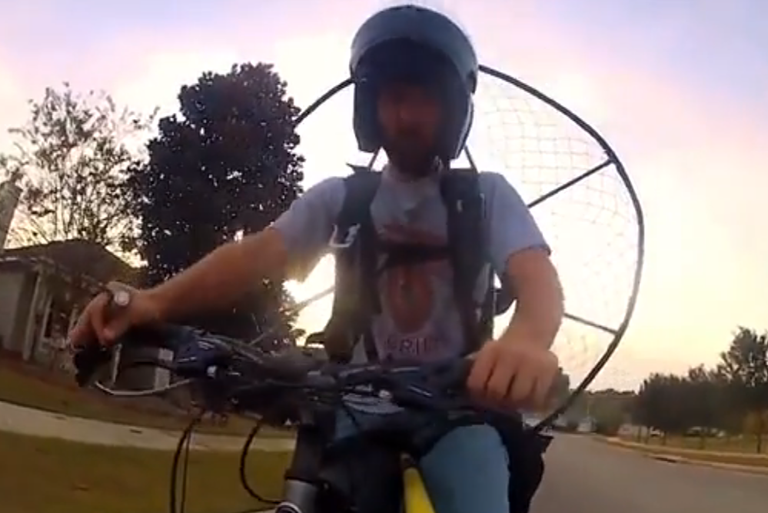 Electric bikes have been around for a while now, but some people still seem unwilling to part with the cash for one, preferring to modify themselves rather than their machine.
Recently we saw a chap strap a rocket to his back to reach speeds of over 200mph on his pushbike, but now an unnamed maverick from Florida prefers a slightly more sedate ride with a propeller on his back.
The man already owned the motor, which is supposed to power a parachute, but when the frame broke he decided to put it to use somewhere else.
"I broke part of my paramotor frame and couldn't fly but I still wanted to play with it," he wrote. "I tried using it with a skateboard, but that ended badly… so then I jumped on my bicycle and took off!
"The bad: it shakes at high speeds (around 50MPH).
"The good: its super fun and it's cheap on gas."
This video from the UCI shows some of the more niche disciplines under the governing body's umbrella
Stunt rider Danny MacAskill's latest challenge involved a five-metre loop-the-loop on a barge in the Thames.