ANC-Halfords: The last British team to ride the Tour de France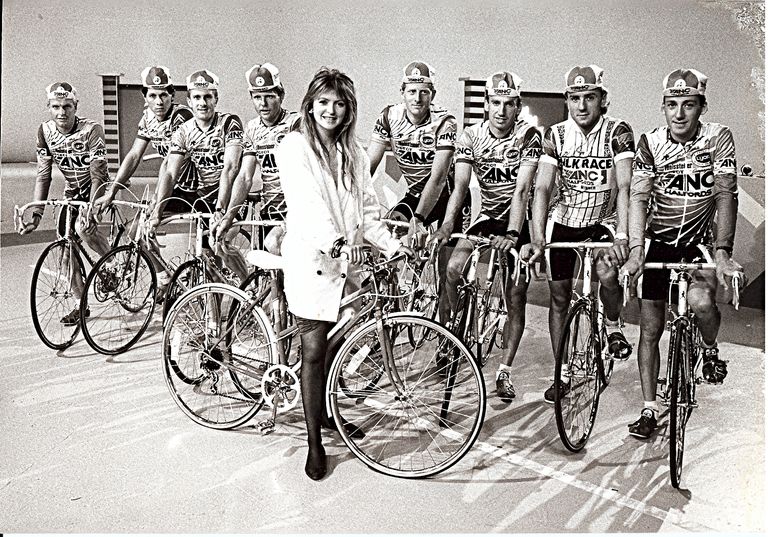 It is more than 20 years since a British team took part in the Tour de France. ANC-Halfords had risen quickly from the ranks of a burgeoning domestic scene to secure a wild card invitation to the biggest race in the world.
It should have been the start of a remarkable journey – certainly the team's owner and manager, the millionaire businessman Tony Capper, saw it as the first big step on the road to winning the Tour.
CLICK the link at the bottom of each page to read the next installment
---------------------------------------
Instead the Grand Départ in West Berlin was the beginning of the end as the team ran out of money, the riders were not getting paid, and Capper walked out in the final week, leaving Phil Griffiths and four riders to battle on to Paris as best they could.
Just as wines have their vintage years so do Tours. Mention 1987 to anyone who was there and the response is the same: it was hot, long and fast. For most of ANC's riders it marked the peak of their career or a springboard to greater things. For British fans it was a rarity – a team to call their own in the Tour. For everyone it remains a great story, captured first with a dash of tabloid verve by the Daily Star journalist Jeff Connor, who travelled with the team and wrote a book about it, Wide Eyed and Legless.
An edited version of this article appeared in the August 2007 edition of Cycle Sport.
PICTURE The ANC-Halfords team with presenter Caron Keating in the Blue Peter studio in early summer 1987 – the day they heard they would be riding the Tour de France.
As Team Sky lines up it riders for its inaugural participation in the Tour de France, we look back at the last British team to ride the Tour. It's apparent there is a world of difference between Tony Capper's at times haphazard approach and the slick multi-million pound investment from BSkyB, but the stories the ANC-Halfords riders have to tell about the 1987 Tour de France are fascinating and at times funny.
Cycle Sport magazine interviewed Malcolm Elliott, Adrian Timmis, Paul Watson, Shane Sutton and Phil Griffiths to ask them about their experiences. Click the link at the bottom of the page to read on.
This article first appeared in Cycle Sport in 2007.
NEXT PAGE
Tony Capper – The Man Behind ANC-Halfords