AUSTRALIAN PRO TEAM MOVES A STEP CLOSER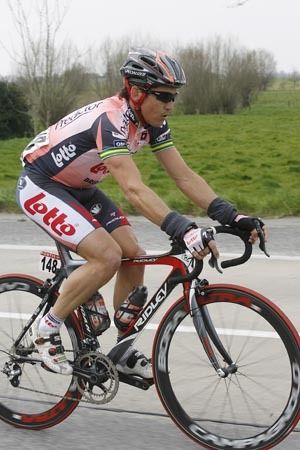 An all-Australian team for the 2009 Tour de France has taken a step closer to reality, local media said on Wednesday, after Australian businessman Tony Smith recently pledged 20 million US dollars [10 million pounds] over a four-year period to help set up the squad.
Australian riders such as Robbie McEwen, Cadel Evans, Stuart O?Grady and Michael Rogers have given the country a high profile in the Tour in recent years. Evans second place overall this summer was the best result ever for his country and the new team is interested in drawing on such a huge wealth of talent.
Sydney?s Daily Telegraph was told in a recent interview with the project?s chief executive, Paul Varcoe, that ?the pieces are falling into place. We always believed it would happen and this [Smith?s pledge of 10 million pounds] is a significant step in proving it will.?
Varcoe said they planned to start negotiations with Evans, McEwen and Rogers. ?It?s something that Australian cyclists have wanted for a long time.? However, another sponsor, not to mention the backing of the Federal Government, are two important pieces currently lacking from the project before it can hit full gas.
National squads are looking more and more viable for the Tour de France, whose organisers, ASO, have already stated they could reintroduce the concept for the 2008 race. British Cycling are investigating the viability of backing a ProTour team, perhaps as early as 2009.
The news about Australia?s future all-local squad broke on the same day that the future of Swedish ProTour outfit, Unibet.com, is due to be decided. Unibet.com have one British rider, sprinter Jeremy Hunt, in their line-up.
Thank you for reading 20 articles this month* Join now for unlimited access
Enjoy your first month for just £1 / $1 / €1
*Read 5 free articles per month without a subscription
Join now for unlimited access
Try first month for just £1 / $1 / €1