BASSO TO RIDE LOMBARDY IF CLEARED BY ITALIAN JUDGE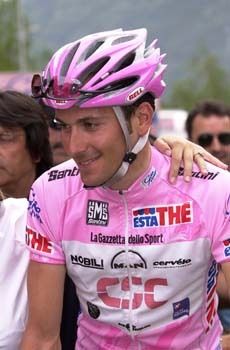 Ivan Basso is confident he will be able to ride in Saturday?s Tour of Lombardy after a Spanish judge ruled that the evidence from ?Operacion Puerto? cannot be used by the UCI and Italian Olympic Committee to discipline him.
In a letter sent to Spanish cycling Federation last week, the judge ruled that only the five people arrested as part of the investigation can legally use the 500 pages of evidence, meaning that the UCI and individual national cycling federations cannot take disciplinary action against the 50 riders originally suspected as being clients of Dr Fuentes. In theory all the riders originally implicated can return to racing at least until the trial of the doctors takes place next summer and they may never to called to question about their presumed links with Fuentes or possible bags of blood in the Madrid fridges.
The Spanish cycling federation told French newspaper L?Equipe that they hope the judge will change his mind about the use of the evidence so that the riders can be disciplined, while the UCI could admit to being ?worried and very embarrassed by the situation.?
According to Wednesday?s edition of the Italian Gazzetta dello Sport newspaper, Basso wants to ride in Saturday?s Tour of Lombardy if the Italian Olympic Committee accept the decision of the Spanish judge and clear him of any doping charges.
?If I ride Lombardy it won?t be just to start. I?m two kilogrammes over my racing weight but I?m not in bad shape,? Basso said.
Many of the riders originally implicated in ?Operacion Puerto? have already began to plan for 2007, with Basso and Ullrich reportedly already in talks with several teams.On Tuesday Discovery Channel team manager Johan Bruyneel denied offering Ullrich a place for 2007 but Ullrich?s manager admitted to L?Equipe that he is negotiating with several teams for next season.
Basso has a contract with CSC until the end of 2008 but after Riis distanced himself from the Italian to save the rest of the CSC at the Tour de France, Basso is apparently keen to leave the team, with Discovery Channel and Milram named as teams interested.
Thank you for reading 20 articles this month* Join now for unlimited access
Enjoy your first month for just £1 / $1 / €1
*Read 5 free articles per month without a subscription
Join now for unlimited access
Try first month for just £1 / $1 / €1