British Cycling says it doesn't know how bulk corticosteroid order was used
Governing body faces the prospect of funding being withdrawn if it does not follow through on promises to improve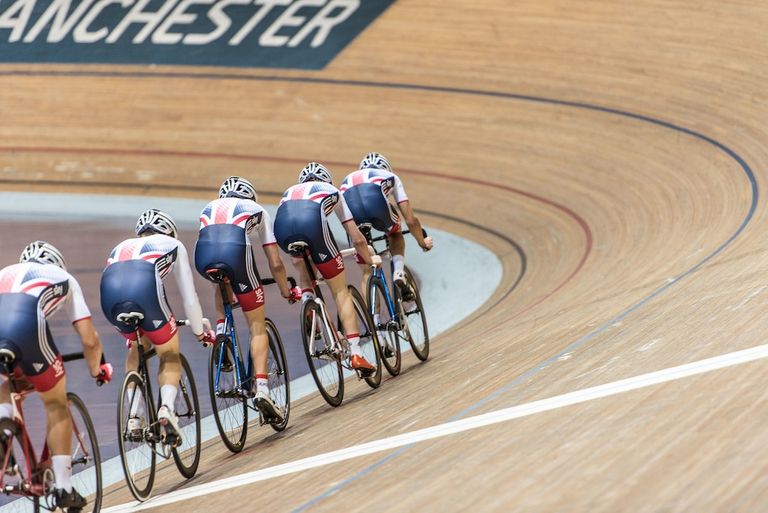 (Image credit: Russ Ellis)
British Cycling's chair has admitted the organisation does not know where the large quantities of a powerful controlled drug ordered into the body's Manchester headquarters around the time of Bradley Wiggins's TUEs has gone.
On Wednesday, the chief executive of UK Anti Doping (UKAD) Nicole Sapstead, who has been in charge of the investigation into a package shipped to Team Sky at the 2011 Critérium du Dauphiné told a committee of MPs that the amount of controversial corticosteroid triamcinolone ordered by British Cycling was an "excessive amount being ordered for one person or quite a few people had a similar problem".
The drug, a powerful treatment for allergies, is allowed to be used out of competition but is controversial because it has been abused in the past to help riders lose weight quickly.
Today, recently appointed British Cycling chair Jonathan Browning confirmed British Cycling did not know what the large amounts of triamcinolone had been used for.
He said: "Unfortunately it appears that those records are not complete."
He added: "As all of us sitting round the table believe it's unacceptable that those records were not complete and clear and available.
"That's not acceptable position. We will be following up exactly as I've said in reviewing our medical services and record keeping and we will be fixing these things."
The sport's governing body and Team Sky were rocked by a series of revelations on Wednesday, that their medical record keeping was incomplete and that despite interviewing 34 people and dedicating over 1,000 hours of work to their investigation they were unable verify what was in the package couriered to Sky at the Dauphiné in 2011.
Sapstead told MPs that only Dr Richard Freeman, who was working for Sky at the time, had testified that the package contained fluimicil, a legal decongestant.
Even British Cycling physio Phil Burt, who packed the package, told UKAD he could not remember what was in it.
Liz Nicholl, chair of UK Sport, said she was "shocked" by what she had heard in Parliament.
She said the body's funding for the Tokyo Olympic cycle would come with the condition that it made changes on medical practices and followed through on its 39-point action plan to improve the culture of the organisation, which it unveiled today following an as-yet unpublished independent review into allegations of sexism and discrimination.
Nicholl said: "The funding hasn't started flowing yet for Tokyo because the funding for Rio continues up until March 31.
"The funding agreements will be issued in March, but those funding agreements will contain conditions that those action plans that we've talked about and these other commitments that British Cycling is now making will be in there as a condition of grant and there will be timescales."
"I think the new leadership has to restore the credibility of British Cycling by the actions that they are planning to take," she added.
"We've got to give this new leadership a chance. This is a new chair we're going to have a new CEO a new PD that's significant change there's a real opportunity for there to be a new much more open and transparent relationship with the partners here."
Browning said it was not "sufficient" for British Cycling to be simply clean saying, "We have to demonstrate we are clean."