How British Cycling hopes to change culture that led to allegations of sexism and discrimination
Sports governing body sets out action plan based on UK Sport review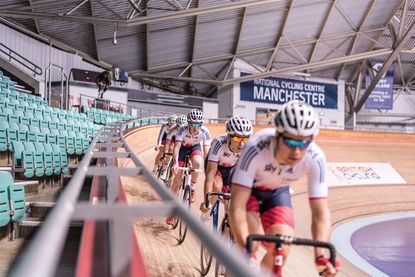 British Cycling has set out the steps it will take to change its performance programme following a UK Sport review into the culture within the governing body.
The report, which was commissioned after sprinter Jess Varnish made allegations of sexism against former British Cycling technical director Shane Sutton in April 2016, is yet to be published, but British Cycling received a draft copy in December and has now published a "Draft cycling independent review action plan" to work towards the report's recommendations.
The plan sets out how British Cycling aims to change the culture among leaders and staff, developing "a set of common values, leadership principles and employee behaviours that the whole of British Cycling lives by" and provide better training for Great Britain team staff with a particular focus on interpersonal skills.
>>> British Cycling acknowledges 'serious failings' over medical package, while Sky dent wrongdoing
There will also be a number of changes for athletes, making it easier for them to lodge appeals by removing the charge that is currently in place for appeals against decisions concerning the World Class Programme, develop a process to "take account of the views of all athletes (male/female; para/non-disabled; all disciplines)" over the relationships between staff and athletes, and to allow for better representation of rider views with senior management.
British Cycling will also appoint a "Change Manager" to oversee the implementation of the cultural changes, which will take place over the next two years, with a final time scale for each point of action to come with the final version of the action plan.
Speaking about the plan, British Cycling chair Jonathan Browning said that looking after athletes has been and will continue to be key to success.
"I am committed to the principle that for our elite success to be sustainable, we must become leaders for the sector in terms of the way our riders are supported as they join our programmes, as they progress through them and, whatever they have achieved on the way, as they leave," Browning said.
"I want to see our ex-athletes saying 'that's a programme I would like to see my younger sister or brother go through"
>>> Jess Varnish still battling to get full report into sexism complaints from British Cycling
Liz Nicholl, the CEO of UK Sport, said that "valuable lessons" had been learned that would help not only British Cycling, but also other sports governing bodies.
"While the independent review into what potentially needed to change within the culture of British Cycling's World Class Programme is yet to be concluded the work to date has, as we expected, identified valuable lessons, not only for British Cycling, but also some that we as leaders of the system can implement across all our funded sports.
"The people in our system are our greatest asset and by fully embracing the emerging findings and recommendations of this review, and the implementation of our recently launched Code of Governance for Sport, our system will continue to go from strength to strength."
Thank you for reading 20 articles this month* Join now for unlimited access
Enjoy your first month for just £1 / $1 / €1
*Read 5 free articles per month without a subscription
Join now for unlimited access
Try first month for just £1 / $1 / €1