British Cycling acknowledges 'serious failings' over medical package, while Sky deny wrongdoing
Team Sky and British Cycling issue statements in the wake of evidence presented to a Parliamentary inquiry relating to a package delivered during the 2011 Critérum du Dauphiné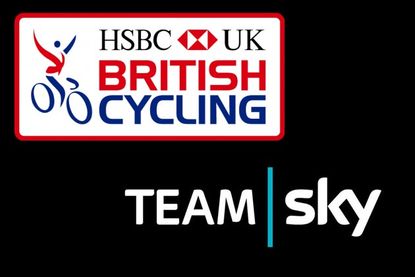 British Cycling has issued a statement saying that it acknowledges "serious failings" in its record keeping in the wake of the investigation into a 'mystery package' that was delivered from its headquarters in Manchester to Team Sky at the Critérium du Dauphiné in France during June 2011.
The statement comes in response to evidence given by former BC employee Simon Cope – who delivered the package – and UK Anti-Doping chief executive Nicole Sapstead to a Culture, Media and Sport Committee hearing in Parliament on Wednesday.
UKAD have been conducting an investigation of BC and Team Sky, during which they have interviewed 34 current and former staff members and riders.
Sapstead told MPs that due to a complete lack of medical records, UKAD could not confirm or deny that the package contained decongestant medicine Fluimucil, as asserted by former Sky medic Dr Richard Freeman, the recipient of the package. It is reported that the medicine was for use by Team Sky's Bradley Wiggins during the race, which he ultimately won.
>>> Investigation finds that there is 'no paper trail' for Sky's jiffy bag contents
Sapstead reported that a laptop belonging to Freeman and containing medical records was stolen from him while he was on holiday in 2014.
"We acknowledge serious failings in our record keeping at the time," read the statement from British Cycling. "Our medicines management processes have been reviewed several times since 2011 and, through working with UKAD in recent months, we have identified further areas for improvement on this and in the provision of our wider medical services."
Watch: Nicole Sapstead, chief executive of UK Anti-Doping
Freeman was due to give evidence to the Select Committee on Wednesday alongside Cope and Sapstead, but withdrew due to illness.
"As has already been reported, Dr Richard Freeman is currently unwell," said BC. "British Cycling owes a duty of care to him as his employer and therefore we will not make any further comment at this time."
Newly-appointed BC chair Jonathan Browning says that BC will take several measures to address some of the failings and short-comings highlighted by UKAD's on-going investigation into the organisation.
"Following the comments from UKAD chief executive Nicole Sapstead, we can announce the following measures to address clear failings in our processes highlighted in the investigation," said Browning.
"First, an audit of our medical services provided to the Great Britain Cycling Team – we have taken the initial steps to enable the Care Quality Commission to examine the medical support we offer to our athletes and to identify areas of improvement.
"Second, a further review of the Great Britain Cycling Team's medicines management policy – we will be seeking UKAD support in this.
"At British Cycling, we are wholly committed to clean sport and I want to assure athletes, fans and all other stakeholders that this commitment is unwavering."
Watch: Simon Cope, former British Cycling employee
Team Sky also issued a statement, which stressed the British WorldTour squad's commitment to being a 'clean team'.
"Team Sky has co-operated fully with UKAD's investigation and we will continue to do so," read the statement. "As we have said throughout, we are confident there has been no wrongdoing.
"Our commitment to anti-doping has been one of the founding principles of the team from the very start. Team Sky is a clean team. We abide by the rules and we are proud of our stance against doping. Any medical treatment, whatever its status, would only ever be given to a Team Sky rider if it was considered to be medically appropriate and justified.
>>> Simon Cope denies that he knew the contents of Team Sky's 'mystery package'
"We have worked hard to put the right governance structures in place and we believe that our approach to anti-doping is rigorous and comprehensive. We continuously look to strengthen our own processes and systems, which have evolved since our formation."
After Wednesday's evidence was given, CMS Committee chair Damian Collins MP said: "The credibility of Team Sky and British Cycling is in tatters. They are in a terrible position.
"The question at the heart of this is how can you say British Cycling is the cleanest and most ethical (cycling federation) in the world when there are no records to substantiate the drugs being given to one of our leading cyclists?"
Both the UKAD's investigation into BC and Team Sky and the Culture, Media and Sport Committee inquiry into doping in sport are on-going.
Thank you for reading 20 articles this month* Join now for unlimited access
Enjoy your first month for just £1 / $1 / €1
*Read 5 free articles per month without a subscription
Join now for unlimited access
Try first month for just £1 / $1 / €1