Cavendish joins the all-time greats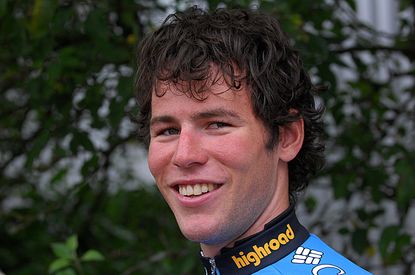 Mark Cavendish's fourth stage win at the 2008 Tour makes him the only rider in the current peloton to have achieved this feat. Alessandro Petacchi managed it in 2003, but is serving a doping suspension.
But where does this put Cavendish in the all-time list of stage winners in a single Tour?
Although many riders have won five or more stages in a single Tour, the majority were in pre-war races. Counting postwar Tours, riders have won five or more stages on only 16 different occasions.
But Cavendish is still in exalted company. He's equalled Lance Armstrong's performance in the 1999, 2001 and 2002 Tours, Bernard Hinault in 1981 and Eddy Merckx in 1971. If he surprises us, and sticks around to the end of the race, another win will put him only three behind the all-time record of eight, jointly held by Eddy Merckx, Freddy Maertens and Charles Pélissier.
STAGE WINS IN A SINGLE TOUR
Postwar wins in bold
Swipe to scroll horizontally
Freddy Maertens1976
Eddy Merckx1970, 1974
Charles Pélissier1930
Swipe to scroll horizontally
Bernard Hinault1979
Eddy Merckx1969
Gino Bartali1948
Swipe to scroll horizontally
Luis Ocana1973
Eddy Merckx1972
Réné Le Grevès1936
André Leducq1932
Jean Aerts1933
Marcel Buysse1913
François Faber1909
Emile Georget1907
Swipe to scroll horizontally
Mark Cavendish 2009
Lance Armstrong2004
Laurent Fignon1984
Bernard Hinault1981
Freddy Maertens1981
Didi Thurau1977
Andre Darrigade1958
Fausto Coppi1952
Hugo Koblet1951
Roger Lapébie1934
Georges Speicher1934
Learco Guerra1933
Raffaele Di Paco1931
Charles Pélissier1931
André Leducq1929
Nicolas Frantz1928
Philippe Thys1922
Jean Alavoine1919
Lucien Petit-Breton1908
Réné Pottier1906
Louis Trousselier1905
Swipe to scroll horizontally
Mark Cavendish2008
A. Petacchi2003
Lance Armstrong2002, 2001, 1999
Mario Cipollini1999
Tom Steels1998
J-P Van Poppel1988
Bernard Hinault1982
Cyrille Guimard1972
Eddy Merckx1971
Jacques Anquetil1964, 1963
Edward Sels1964
Rik Van Looy1963
Andre Darrigade1961
Jean Graczyk1960
Charly Gaul1958
R. Hassenforder1956
M. Archambaud1939
Félicien Vervaecke1938
Eloi Meulenberg1937
Sylvère Maes1936
Jean Aerts1935
René Le Grevès1935, 1934
René Vietto1934
Raffaele Di Paco1932
Learco Guerra1930
André Leducq1928
Nicolas Frantz1926, 1925
Ottavia Bottecchia1925, 1924
Louis Mottiat1921
Philippe Thys1920
Honoré Berthélemy1919
Paul Duboc1911
Octave Lapize1910
François Faber1908
Louis Trousselier1906
Thank you for reading 10 articles this month* Join now for unlimited access
Enjoy your first month for just £1 / $1 / €1
*Read 5 free articles per month without a subscription
Join now for unlimited access
Try first month for just £1 / $1 / €1
Edward Pickering is a writer and journalist, editor of Pro Cycling and previous deputy editor of Cycle Sport. As well as contributing to Cycling Weekly, he has also written for the likes of the New York Times. His book, The Race Against Time, saw him shortlisted for Best New Writer at the British Sports Book Awards. A self-confessed 'fair weather cyclist', Pickering also enjoys running.