Chris Froome: It's fair to say I'm a fair weather cyclist
Team Sky's Chris Froome admits he performs better in hot weather, which is why he tends to skip the early season European races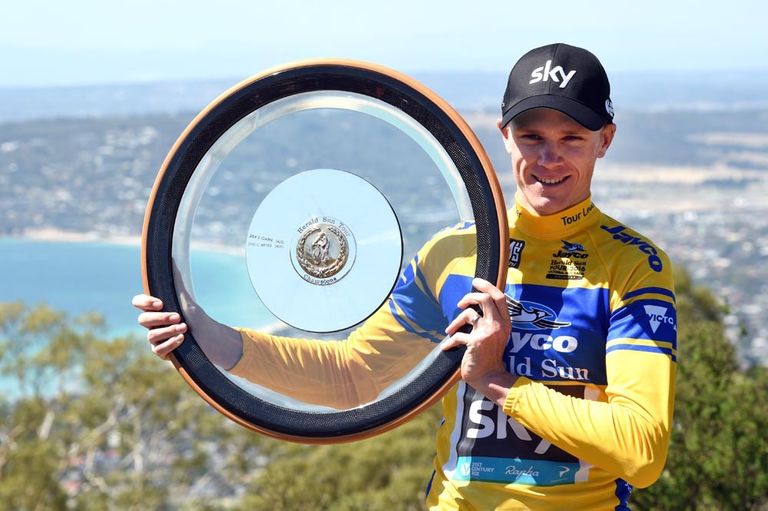 (Image credit: Watson)
With four days left on his training block in South Africa, Chris Froome revealed that the weather was the reason why he doesn't race much in Europe in the early season.
The Team Sky leader flew back to the Southern Hemisphere after a few days with his family in Nice following the Herald Sun Tour, with the Tour of Catalunya the next race on his radar, starting on March 21.
Froome has preferred to start his seasons in warmer climes in recent years and admits that he performs better in good weather.
"I think it's fair to say I'm a fair weather cyclist and the conditions back in Europe right now can be very hit and miss," he joked in an interview on the Team Sky website.
"You never know what you're going to get out of those early-season races and I definitely go better when it's hotter.
"Because of that I think it makes sense for me to follow the sun for as long as I can. There also aren't many places in Europe at this time of year where you can stay and train at close to 2000m.
"The weather in Australia was great and out here I'm feeling really fit and healthy and none of my training has been interrupted by snowfall, illness, or anything like that. The roads are pretty quiet as well, so I couldn't ask for much more than that."
Froome's training camp, with teammate Ian Boswell also present, is set to end on February 28. After some time in Johannesburg, Froome says he will return home for a week before jetting off for the Tour of Catalunya, where he will face former teammate Richie Porte, Alberto Contador and Joaquim Rodriguez.