City worker describes 'miraculous' recovery after being left in coma by cyclist who jumped red light
Anthony Da Costa was left with a bruised brain and fractured skull when cyclist Reeve Allen jumped a red light and hit him in the City of London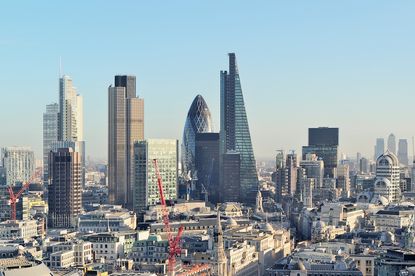 (Image credit: Picasa)
Cyclist Reeve Allen, 26, was handed an £850 fine by Hammersmith Magistrates Court on Tuesday, February 9, after he jumped a red light and left a city worker in a coma for six days.
The incident happened near London Wall on June 30 last year, with Anthony Da Costa, 34, suffering a bruised brain and a fractured skull in the collision.
>>> Cyclist filmed jumping six red lights in London by fellow rider (video)
Westminster resident Mr Da Costa was knocked unconscious, but was given CPR by a doctor who was reportedly buying a coffee nearby. He says he was warned by surgeons that he may not fully recover from his brain injuries.
He's quoted in the Evening Standard as saying: "In August the neurosurgeon warned that certain aspects of myself may never be the same and that if I had half the level of energy by December it would be equivalent to an Olympic achievement — that is why I believe my recovery was miraculous.
>>> Cyclists in Paris are now allowed to jump red lights
"At this stage the only obvious consequence is that I have lost my sense of smell completely and that also affects taste."
Reeve, of Nuneaton, was fined £850 and ordered to pay costs of £150 and a victim surcharge of £85 after pleading guilty to cycling without due care and attention and causing serious injury.
Thank you for reading 20 articles this month* Join now for unlimited access
Enjoy your first month for just £1 / $1 / €1
*Read 5 free articles per month without a subscription
Join now for unlimited access
Try first month for just £1 / $1 / €1