Cycling injuries mean Bono still can't play guitar, five months after crash
Bono suffered a shattered arm, fractured eye socket, hand and shoulder in a crash in Central Park in November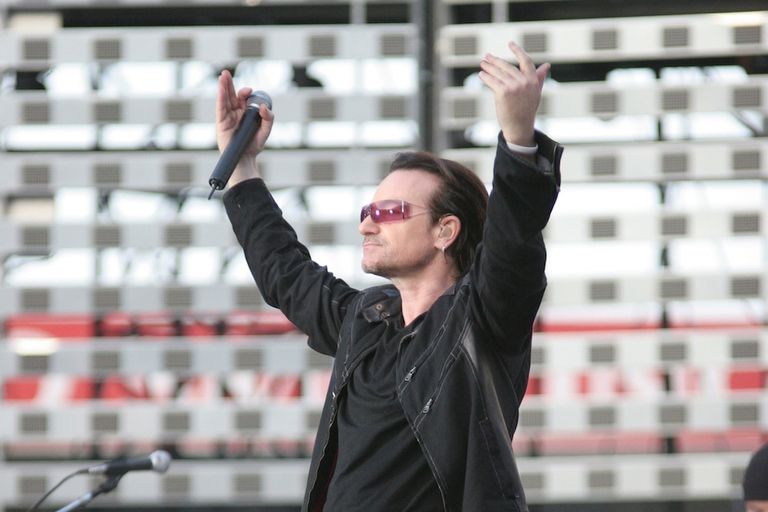 (Image credit: www.timeincukcontent.com)
U2 frontman Bono says his hand feels like someone else's, as his ongoing recovery from shocking injuries suffered in a bike crash means he still cannot play the guitar.
The 54-year-old suffered the injuries in a tumble in New York's Central Park in November, requiring three metal plates to be inserted into his left arm, having shattered his humerus in six places.
If that wasn't bad enough, the Irishman also fractured his eye socket, hand and shoulder blade, but while his eye and shoulder have recovered, his hand is still giving him trouble.
In an interview with the New York Times, Bono explains: "It feels like I have somebody else's hand. I can't bend these [fingers], and this is like rigor mortis. But they say that nerves heal about a millimeter a week, so in about 13 months I should know if it's coming back.
"It's all numb here, and this is titanium. The shoulder's better, the face is better.
"But this is the hard bit because I can't play guitar. They [the band] don't seem to mind."
But Bono isn't letting this keep him down, with the singer set to join bandmates on their latest world tour, which kicks off in Canada in May.
Source: MailOnline